Jas, one of our experienced Design Consultants, talks us through some of the current bathroom trends and shares some of her inside knowledge to help you pick your new dream bathroom.
Bringing nature into your bathroom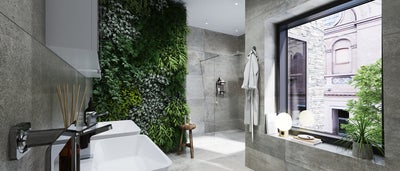 Bringing the outdoors in is a trend that we are seeing in all rooms of the home, and your bathroom does not have to be excluded from this trend.
Try introducing natural materials such as stone or concrete tiles or wooden shelving.
Many a houseplant will thrive in the humid conditions of a bathroom. Make sure you choose plants suitable to the natural light levels of your bathroom.
Soft and neutral colour palettes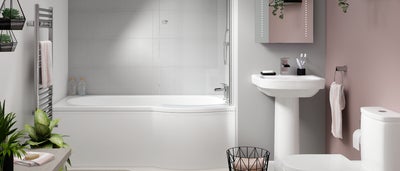 More of our customers are choosing to include colour back in their bathrooms.
Soft and neutral colour palettes are a trend that can be seen in both modern and traditional settings. Think about using light greys, creams and beige tones. Try complementing these with pastel colours such as pink or mint.
If you are feeling bold, consider pairing your new colour scheme with gold. or brass accents.
Freestanding baths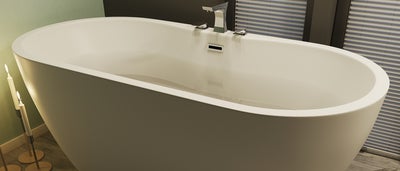 Nothing says pampering and luxury like a freestanding bath.
For a more contemporary look, straight baths and frameless shower enclosures add a modern touch to any home.
Tiled statement walls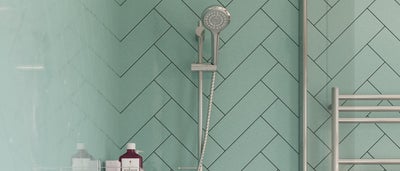 The layout of the tiles can be just as impactful as the colour, shape or size.
Consider balancing a bold colour tile with a neutral paint colour.
Metro tiles laid out in a stack bonded pattern can add a sophisticated look to a bathroom.
Tile grout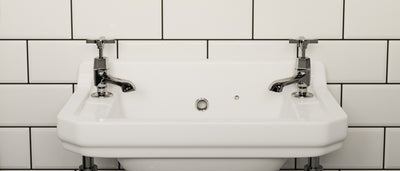 Our grout range has expanded in recent years, with white no longer being the go-to colour.
We suggest finding a tone that accents and compliments the colour of the tiles and your chosen bathroom fixings.
Integrated mirrors and vanity lighting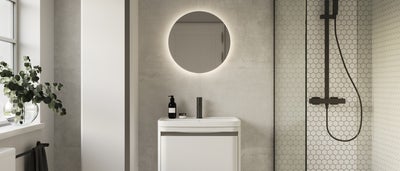 Mirrors that feature lighting either in the mirror panel or behind the mirror itself are not only practical but add the perfect finishing touch to your bathroom.
Ideal for tasks such as shaving and applying makeup, they can also add softer more relaxing light to the room, when you have had a long day and want to unwind.