---
Drayton is one of the leading brands in the UK domestic heating market. Manufactured in Plymouth, Drayton products are made in the UK, for the UK and have a reputation for quality, reliability and technical excellence. These attributes have been instrumental in ensuring that Drayton has continued to lead the field within the UK heating market.
Smart heating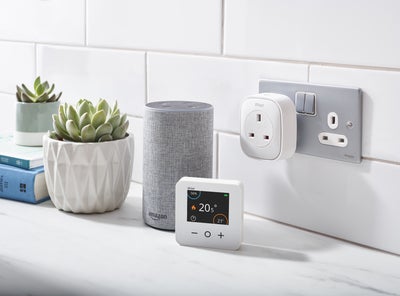 Introducing Wiser, the most comprehensive multi-zone heating system from Drayton. Easy to install from app to thermostat, helping you to save up to £575 on their energy bills. Over 70 years of engineering expertise and manufacturing proficiency has culminated in the creation of Wiser, making smart and sustainable homes simple and affordable.
Smart heating and hot water control
Easy zoning with radiator thermostats
Control wet underfloor heating zones
Incorporate electrical heating
Quick and easy installation
Schedule electrical appliances by adding Wiser Plugs
Shop Drayton smart heating
Thermostats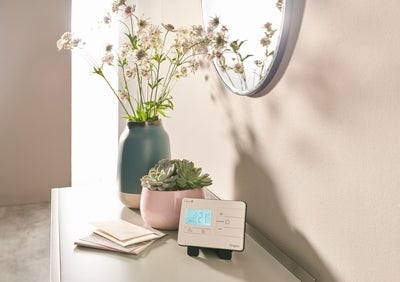 Introducing the new Digistat – an innovative range of wired and wireless digital thermostats. Bridging the gap between traditional and smart heating controls, the new Digistat is simply smarter. One product suits any application and installation is as easy as ever.
Universal thermostat
App control via Bluetooth
Familiar features and simple installation
Optimised for all heat sources
Heating and hot water or dual zone heating options
Shop Drayton thermostats
TRVs
Drayton is the leading manufacturer of TRVs. Our comprehensive range has been designed to suit all applications from wax filled TRVs to top-of-the-range liquid filled TRVs that offer the ultimate in accuracy and responsiveness.
Shop Drayton TRVs