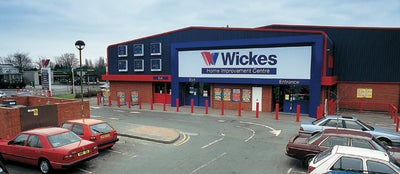 The Wickes name goes as far back as 1854, when Henry Dunn Wickes and his brother started a modest operation in the local lumber business in Michigan, USA.
Wickes as we recognise it today really started in the 1950s American property boom, with the creation of a one-stop-shop selling builders a full range of construction products at prices often lower than local yards and merchants…
Wickes in the UK
In 1972 the first UK Wickes was opened in Whitefield, Manchester. It was an imaginative new concept - using a traditional DIY store model to sell to the trade - and it made Wickes the first fixed-price builders merchant in the UK.
Our first customers (savvy tradesmen and a few keen DIYers) found they could now get all the products they needed to complete entire projects from a single store, at lower prices than other merchants.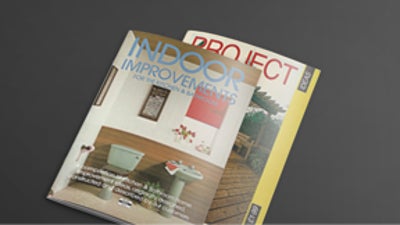 Wickes publications go as far back as the 'Avocado Bathroom' years.
Owning the brand
Increasing our range of own-brand products meant we could closely control the supply and manufacturing process, enabling us to offer a quality range of products at consistently low prices. By the early 90s, we were more or less completely own-brand. In recent years, we've expanded our range to include trusted brands such as Dulux, Bosch and Makita, giving our customers even better choice.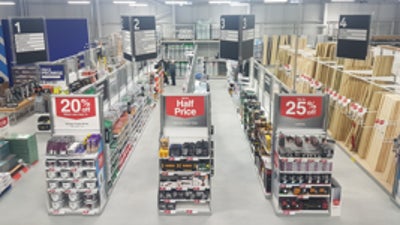 Our Watford store, present day.
Building trust
The performance of our products is key to building trust with our customers. The Wickes Quality Assurance Team travels thousands of miles each year to check the production quality of our key suppliers, and we independently test our own-brand products against the market leaders, checking that each one is up to the job. This ensures that when customers buy our products they can be confident they are getting the best value for money.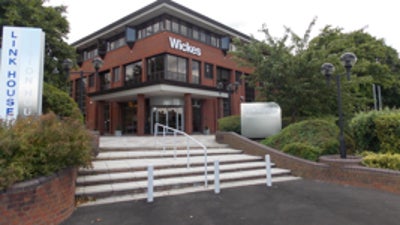 The support centre now stands in Watford.
Planning for Future Success
It is now 50 years since we opened our first new store. The opening of new stores in Beverley and Maldon in 2011 took us past the milestone of 200 stores; we currently have over 230.
Our mission to be the strongest brand in the market while offering outstanding value for money has been the cornerstone of our success over the last 50 years. It is the reason why we have been able to consistently expand our customer offering and thrive even during challenging economic times.
We take pride in being an innovative multi-channel retailer. Customers have access to a range of How To guides, ideas and advice to support them with their home improvement projects, while our Click & Collect and home delivery services make it even easier to get the products you need, when you need them.
Since the opening of our first UK store in 1972, Wickes has developed and changed a great deal, but the concept and spirit of our business remains largely unchanged. This is the reason for our continued success to this day, and it will be the reason for our success and achievements in the future.
For corporate communication or product or queries please email:

wickes@clarioncomms.co.uk
Or call:

0844 875 1491