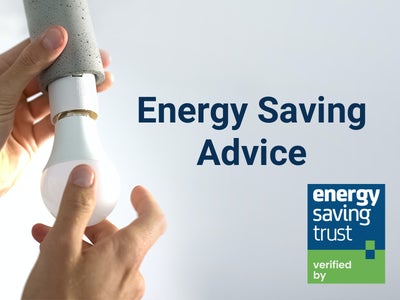 Typical energy costs for UK households have risen by approximately 26% versus the April 2022 price cap. Average bills are around £2,565 a year; that's £1,225 for electricity and £1,340 for gas, including standing charges and VAT. We have teamed up with Energy Saving Trust and pulled together a host of hints, tips and projects to improve the energy rating of your property and help save you money on energy bills.
Energy Saving Trust is an independent organisation dedicated to promoting energy efficiency, low carbon transport and sustainable energy use.
The hints and tips below have been verified by Energy Saving Trust, but please note that the products detailed below have not.
Did you know?
Around 21% of the UK's carbon emissions come from our homes
A quarter of heat is lost through the roof in an uninsulated home
Generally, 50% of your energy is used on heating and hot water
Each household in the UK uses around 335 litres of water each day
Simply switching to LED bulbs in your home will reduce your energy bills
Washing at lower temperatures will save energy and reduce your bills
Insulation
Insulating your loft is one of the most effective ways to keep the heat in during the winter. We recommend a minimum 270mm thickness for loft insulation, but the thicker the better! Homes without insulation could save up to £355 and 610kg of carbon dioxide a year by installing 270mm of insulation.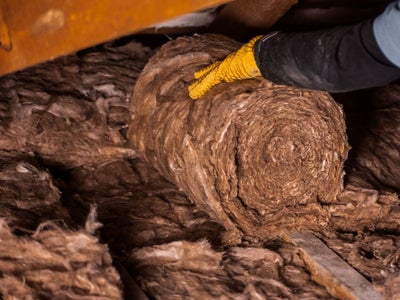 Loft insulation
Loft insulation is an effective way to reduce heat loss and save on your fuel bills. We'll show you how to fit loft insulation roll keeping your home warm and energy-efficient all year round.
Learn more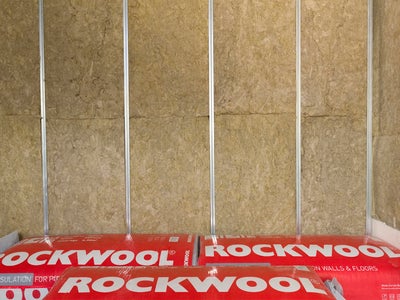 Cavity wall insulation
Houses built from the 1990s onwards generally have wall insulation to keep the heat in, but if your house is older than that, it may not have any wall insulation at all.
Shop now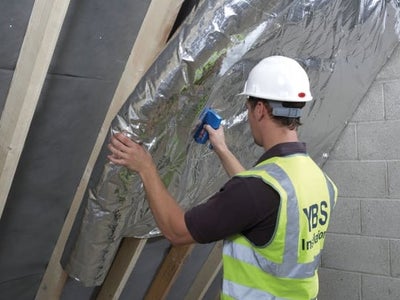 Insulation foil
Insulation foil can be used with radiators, in loft spaces, on timber floors and wall lining. It's also an ideal insulation solution for sheds and greenhouses to protect against frost damage.
Shop now
---
Heating
Assuming you have done everything you can to insulate your home, there are also ways you can make heating your home more efficient, saving you money and reducing your home's carbon footprint. Turning your central heating thermostat down by one degree could save you £145 every year.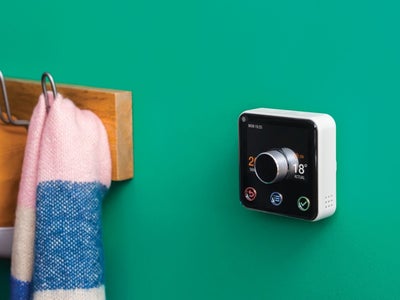 Heating controls
Control your heating to suit your schedule with heating controls. Choose from radiator valves, thermostats or smart systems to keep your home energy efficient.
Shop now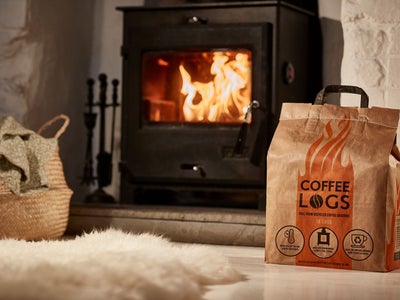 Wood burners
If you top your heating up with a wood burner or a multi-fuel stove, consider swapping your coal or logs for a more sustainable, energy-efficient fuel such as coffee logs.
Shop now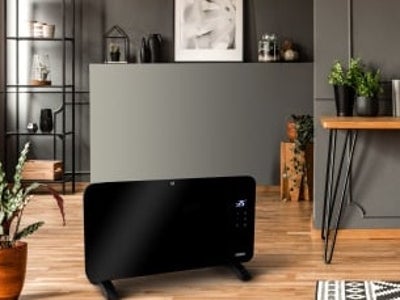 Electric heating
If you do not have central heating and your home is reliant on storage heaters, it may be more efficient to purchase modern electrical heaters, that use much less energy.
Shop now
---
Water Saving
Reducing the amount of water you consume will lower your water bill (if you're on a water meter), reduce your energy use and reduce the impact on your local environment. If everybody in a typical household stuck to a 4 minute shower, it could save around £115 on energy bills every year.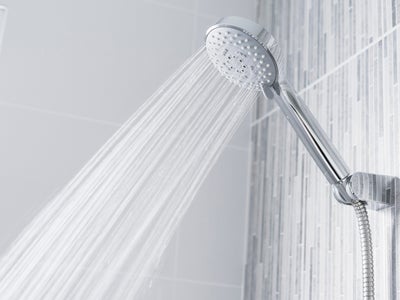 Water saving showers
Our range of Croydex showers come with an optional water-saving device, that reduces water consumption by 50%
Shop now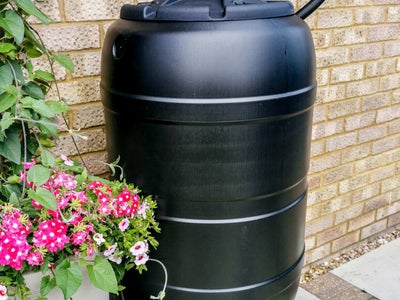 Water butts
Water Butts allow you to collect, store and recycle rain & household water for the garden.
Shop now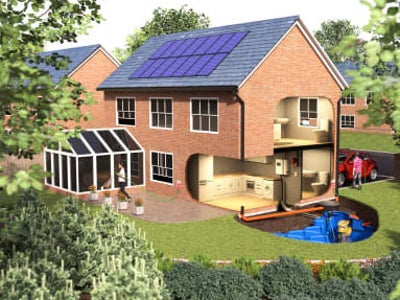 Rainwater harvesting
Filtered rain is stored underground and used for flushing toilets, washing machines and garden watering.
Shop now
---
Windows
Double and triple glazing reduce the rate of heat loss in a home, however triple glazing also reduces the amount of heat you gain from the sun. Try installing triple glazing on the north side of your home and double glazing on the south side. Installing A++ rated double glazing in an entirely single-glazed home could save around £235 and 405kg of carbon dioxide a year.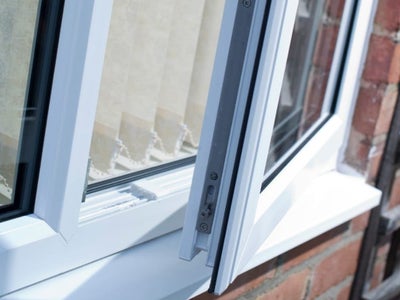 Secondary glazing sheets
Instead of replacing all your windows, draught-proof them with simple cost-effective secondary glazing, saving energy and money by reducing heat loss.
Shop now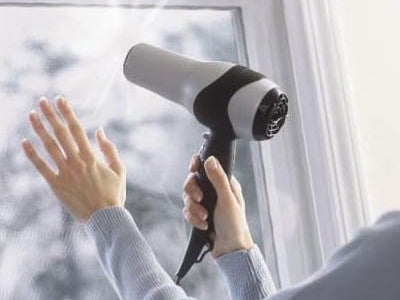 Secondary glazing film
Replacing your windows with double glazing is a costly investment. Glazing film is a cheaper alternative, creating a tight draught-proof secondary glazing effect.
Shop now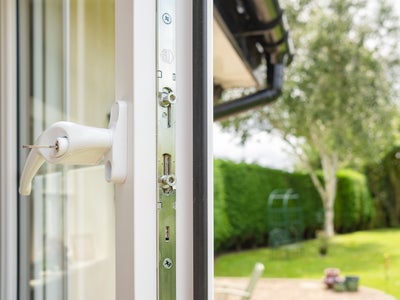 Double glazing
Double-glazed windows have two sheets of glass with a gap in between. Having energy-efficient windows could help to reduce your carbon footprint and your energy bills.
Shop now
---
Lighting
From October 2021, the UK Government banned the sale of halogen lightbulbs as part of a range of energy efficiency improvements that could help lower bills and save carbon. LED bulbs are much more energy efficient and a household still using an old fashioned 60W halogen bulb in its lounge could save £7 a year by replacing it with an LED equivalent.
---
Draught Proofing
One of the cheapest and most effective ways to save energy – and money – in any type of building is draught proofing. A chimney draught excluder can save around £90 and 150kg of carbon dioxide year whilst draught-proofing windows and doors can save around £60 and 150kg of carbon dioxide a year.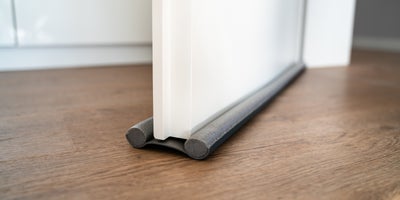 ---
Laundry
Doing the laundry uses a lot of energy in your home. In fact, laundry appliances account for nearly 10% of a typical household's energy bills. You can save on average £70 a year on your electricity bill, by line drying clothes instead of using a tumble drying during the summer.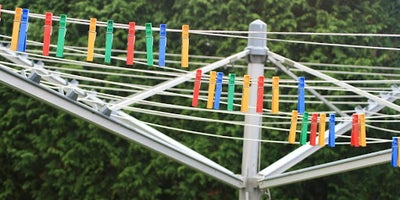 Some energy companies offer two-rate tariffs, meaning that energy is cheaper at night. It is worth checking your energy bill or with your supplier to see if there are different tariffs for day and night time. If so, it is worth running high-consuming items such as washing machines, dryers, and dishwashers during the cheaper tariff hours, usually between midnight and 7am.
All information provided by Energy Saving Trust.
Based on a typical three-bedroom semi-detached gas heated house, with an 88% efficient gas boiler and average gas tariff of 10.3p/kWh and electricity tariff of 34p/kWh. Emission savings include all scopes and greenhouse gases expressed as carbon dioxide equivalent.
Correct as of October 2022.