Inspired ideas for upcycling furniture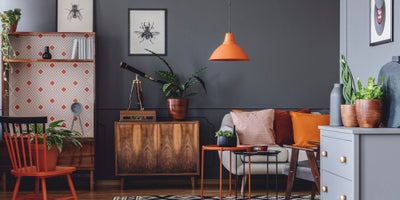 Whether you pick up a project from a junk store, find a bargain at a car boot sale or have a loft ripe with pieces ready for transformation, upcycling furniture is an affordable and sustainable way to breathe new life into old, broken and tired furniture.
With some clever tricks, easy techniques and thrifty fixes, you can add a unique twist or custom finish to a project, to perfectly suit your spaces.
Whatever the size, style and condition of your project, here are some fun upcycling ideas to inspire you and help you get started.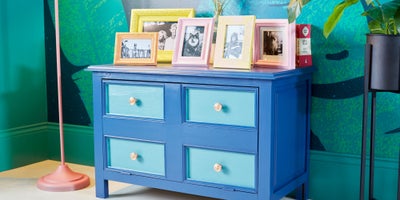 Refresh, repair and replace
Whether certain features are worn, broken or just not to your taste, a quick make do and mend job can transform a piece of furniture.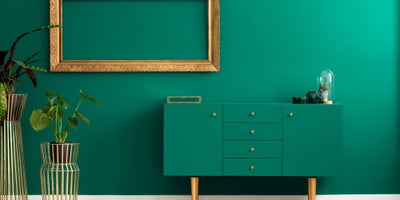 Transform with finishes
Whether you paint, stain or strip, experiment with different finishes for a great new look.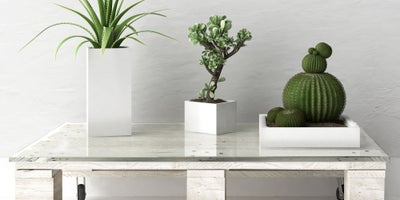 Repurpose for a new life
Perhaps you have a piece that no longer has a place in your home. Instead of donating or dumping, give an unwanted piece of furniture a new lease of life with a thrifty DIY repurpose.
Add a chunky worktop to an old chest of drawers for a stylish kitchen island with plenty of storage.
Remove the drawers from an old filing cabinet, turn it on its back and fill with tall garden tools.
Transform an old wardrobe into farmhouse kitchen storage with timber shelves and mesh or wire panels.
Use an old ladder as a trendy bookcase. Paint in fun colours and lean against a wall to display your books, plants and pictures.
Turn an old cabinet into a chic sink pedestal with a fresh coat of paint and handles to match your basin taps.
Add chunky castor wheels and a glass top to a wooden pallet for an instant coffee table.
Make an old dresser into a stylish TV stand with new legs, handles and a lick of paint.
More inspiration from Wickes