How to improve your home's EPC rating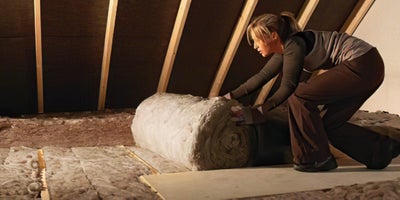 What is an EPC rating? It's simply the rating that is given to your household to reflect its energy efficiency. It's measured from A (most energy efficient) to G (least energy efficient) and valid for ten years.
There are plenty of short-term and long-term methods to improve your home's rating. Find our picks below.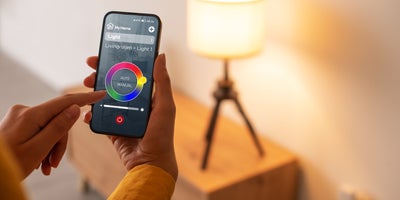 Use energy-efficient lighting
A simple, yet effective measure would be to check the bulbs you're using around the home. Often, you'll find old-fashioned incandescent light bulbs, so replacing these with either halogen or LED bulbs is a brilliantly cost-effective way to help increase energy efficiency.
LED bulbs come in a variety of different designs with plenty of smart models that even let you change the colour and brightness - always a nice bonus. They're also capable of being far brighter than halogen bulbs, providing you with up to 50,000 hours of light.
Halogen bulbs provide a similar lighting experience to incandescent light bulbs in terms of their functionality, except they generate around 2,500 hours of light as opposed to 1,200 hours.
Overall, an LED bulb is the best route to go down, as you'll use less power and get far more usage out of them. Do keep in mind that they tend to cost a little more, so buying multi-packs is where you're going to get the best value.
If you're trying to budget carefully, replace the most frequently used bulbs with LEDs and replace the least-used lights with halogen bulbs. You'll not only help to improve your EPC rating, but also save yourself money in the long run.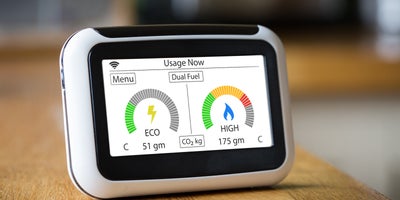 Get a smart meter
You may already have one, but smart meters are an incredibly useful tool to have. Even if these little devices don't provide you direct help towards improving your EPC rating, they'll aid you when it comes to providing a clearer picture as to how much energy your home uses.
The data can be used to help you make immediate changes to the way you use your energy in a more efficient and cost-effective way.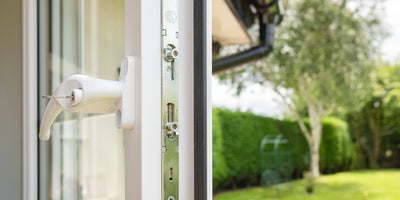 Invest in double glazing
If you live in a new build, it's likely you'll already have double glazing; however, not everyone does, so if you haven't got double glazing and are prepared to spend a bit more to save in the long run, now is the time to invest.
To get double glazing installed, you're looking at roughly £150 per window, but you'll see almost instant results in terms of improving your EPC rating, as you'll gain an additional 10 points to your property's overall score.
There is also the option of triple glazing, which will provide you with the best possible score bonus and energy efficiency, but don't worry too much as double glazing is still a very effective choice.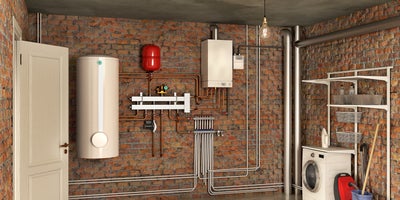 Add insulation to your water tank
Another simple way you can improve your home's energy efficiency is by purchasing an insulating jacket to place over your water tank - if you get your hot water this way.
They're relatively cheap, priced at roughly £20, but you'll see the difference it can make in just a year or two. After several years, the benefits become substantial.
You can also expect to gain a few points towards your EPC rating.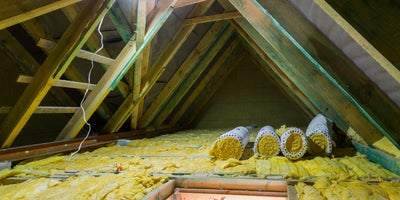 Loft insulation
As heat rises, insulating your loft space is an incredibly effective way to improve your home's energy efficiency, and one of the best ways to improve your EPC rating.
Not only that, it's also incredibly cost-effective, as it will trap heat in your home more effectively, meaning you may not need to use the heating as frequently. More important now than ever.
The best part is you can install it yourself to keep costs down further - it's a relatively simple task if you have the correct materials and guidance.