Planning & preparation
There's always a task that can be undertaken in the garden, if you're willing! This Garden Calendar will help you plan when jobs can be carried out so that your garden is in great shape throughout the year.
The information given is month-by-month and covers general garden maintenance as well as information and advice on how best to look after trees, shrubs, flowers, bulbs, fruit and vegetables.
Do it right
Garden tools should be kept clean and wiped with oil from time-to-time; this will help to prevent rust and prolong the life of your tools.
Use appropriate tools for the job. For example, secateurs are ideal for pruning soft stems or twigs, but bigger branches should be tackled with a pruning saw.
Staying safe
It's best to wear suitable footwear and gloves when digging.
Wear gloves when handling fertilizers, compost or soil.
Thin gloves can be worn for most planting and delicate work, but it's best to wear rigger gloves when handling plants with thorns.
Aftercare
It's a good idea to store plant labels so you can refer to the aftercare advice at a later date.
January
Prune dormant climbers and shrubs, such as roses and wisteria. Remove any dead or damaged stems or branches before cutting back, approximately 5mm above a bud. Make the cut at a 45-degree angle away from the bud so water doesn't collect. For wisteria, prune back to 2 or 3 buds from the main framework.
Now is a good time to tidy up and remove dead stems from perennials (plants that return year-after-year). This material can be added to a compost heap unless it shows signs of disease.
Brush heavy snow off trees and shrubs as soon as possible; this will help to avoid damage. If you have a greenhouse or conservatory, you should clear the roof of these too.
Birds would appreciate a helping hand. Seeds, peanuts, fat-balls, and mealworms are ideal but don't forget to clean feeders occasionally as they can harbour disease.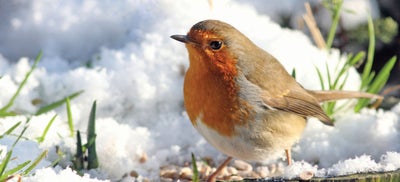 February
This is a good month to prune both evergreen (in leaf all year round) and deciduous (shed their leaves annually) trees and shrubs.
Towards the end of the month, the colourful stems of dogwoods can be heavily cut back to around 100-200mm from the base. This will encourage new growth for next winter.
Digging over a vegetable plot now will allow the frost to help break it up, before spring planting.
To increase your stock, clumps of snowdrops can be divided by lifting the plants whilst they still have their leaves, gently teasing the clumps apart and replanting elsewhere in the garden at the same depth.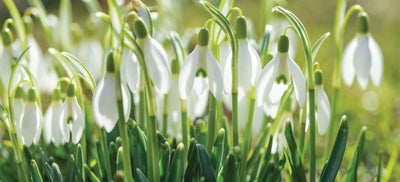 March
This is an ideal time to dig in organic matter or rotted manure or simply use it as a mulch around established plants, shrubs and trees.
Plants grown in containers will benefit from some slow release fertiliser and a fresh top layer of compost.
In the greenhouse, now is the time to start sowing seeds.
If your lawn is showing signs of growth, give it the first cut of the year, with the blades of your mower on the highest setting.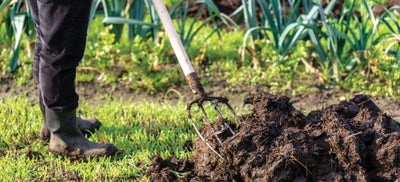 April
If you don't have a compost heap, now is a good time to start one. A purpose built compost bin will tend to give quicker results, but creating a simple compost heap will also be effective.You can compost most kitchen and garden waste, even weeds and grass cuttings, but don't include diseased plants and leaves. Try to get an even balance of green material and more woody material such as twigs, leaves or paper. Turning the heap every 3-4 weeks will speed up the composting process.
In the vegetable plot, you can now plant early potatoes and onion sets.
If your lawn is showing signs of wear and tear, now is a good time to apply a 'Weed and Feed' treatment. You can also sow seed onto areas with thin grass cover, but don't forget to keep new growth watered during any dry spells
Strawberry plants can be potted out now. By growing a few different varieties you could enjoy strawberries from early June to early August.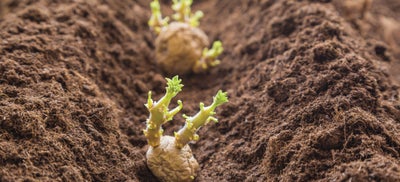 May
Before using your outdoor space it's a good idea to clean patios, paths and decking with a specialist cleaning solution or a pressure washer to remove moss and algae.
Now's the time to plant out brassicas such as cabbage or celeriac, but you'll need to be patient – some varieties can take many months before they are ready for harvesting.
Harden off bedding plants and tomatoes by putting them outside through the day and then taking them in at night.
Prune spring-flowering shrubs after flowering; this will encourage a second flush of flowers.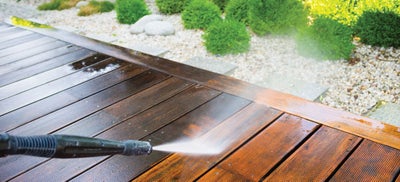 June
If the danger of frosts has passed, plant tomatoes in specially designed grow bags or containers filled with tomato planter compost. Make sure they remain well-watered and fed during the growing season.
Annual bedding and other tender plants can now be safely planted in borders, containers and hanging baskets.
Regular deadheading of flowering plants will encourage many of them to repeat flower.
Use organic or chemical controls to help deal with pests such as slugs, snails and aphids and leaf diseases such as mildew, rust, and black spot.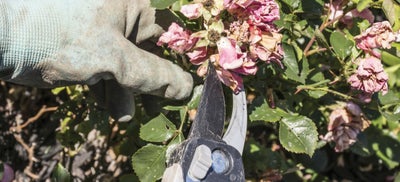 July
You can use ornamental bark, leaf mould or compost to create a 50-60mm layer of mulch on borders and around plants. This will help to retain moisture and keep weeds down.
Keep feeding and watering plants in containers and hanging baskets regularly during dry hot spells. It's best to water at the end of the day, although in particularly hot weather it may be necessary to water more than once a day.
You can keep on top of small weeds by hoeing, but bigger areas of weeds, or those with deeper roots, such as dandelion, can be treated with weed killers. Be sure to follow manufacturer's instructions.
Continue to deadhead roses as well as flowering annuals and perennials.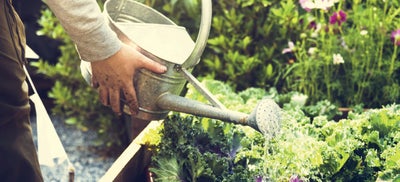 August
Lawns can be under duress in periods of hot weather and drought conditions, so best to raise the blades of your mower if the grass is looking dry or turning brown.
Cut back this year's growth on wisterias to 5 or so leaves to encourage next year's flowers.
The new shoots of climbing roses and clematis can be tied in and trained.
Sow a variety of winter and spring veg this month including turnips, spring onions, and spinach.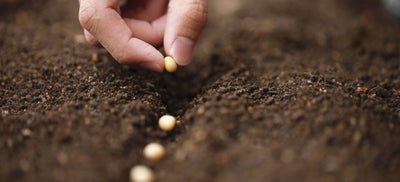 September
Deadhead and feed containers and hanging baskets for a display that will continue into the autumn.
Lawn maintenance this month includes top dressing, aerating with a garden fork or scarifying the surface with a rake to remove moss and dead vegetation.
Install water butts to collect rain for use next Spring and Summer. Not only is this good for the environment but rainwater can be used to water ericaceous plants.
Plant daffodil and crocus bulbs now, sitting them in well-drained soil with a sunny aspect.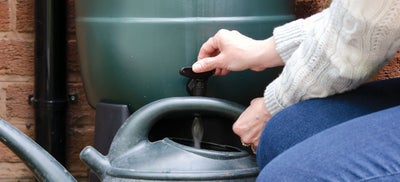 October
As the soil is still warm, now is a good time to plant new trees and shrubs, including bare-rooted plants.
You can increase your plant stock by dividing perennial plants by carefully lifting, with a spade or fork, and cutting the roots to leave 2 or more clumps. Replant immediately and water them well.
A fire pit can really extend the time you can enjoy your garden. You can buy one, but it's easy to build your own - see Wickes Ideas & Advice online for step-by-step details.
Mulching borders with compost, manure or spent mushroom compost will help suppress weed growth and improve the soil.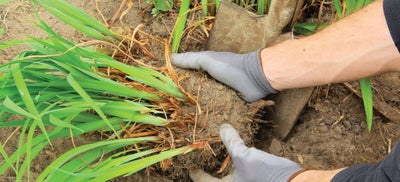 November
Now's the time to tidy up around the garden. Cut back perennial plants that are over, prune climbers before winter winds can damage them and sweep up leaves.
A pile of logs and leaves could be an ideal spot for hibernating hedgehogs, so be sure to check for wildlife before lighting any bonfires.
Make the most of any dry days to treat, preserve and repair painted exterior wood, such as fences, decking and garden benches.
Plant tulips, either into borders or containers, for a magnificent display next spring.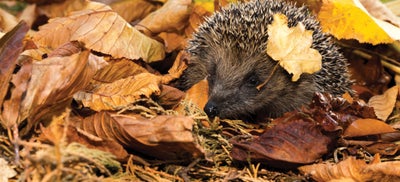 December
Plant up winter flower containers or hanging baskets with winter flowering pansies, hardy cyclamen and evergreen grasses for a welcome splash of colour.
If very cold weather is forecast, insulate outdoor containers with bubble wrap or hessian, or temporarily move them indoors to a greenhouse or conservatory.
Dig over empty vegetable plots or borders and add plenty of manure. The frost will help break down the soil and the worms will help improve its structure too.
Garden taps are prone to freezing at this time of year, so inspect and replace lagging where necessary.