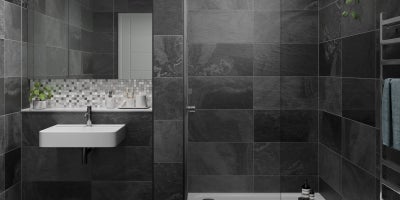 Tiles Buying Guide
Our range of tiles will help you transform your kitchen or refresh your bathroom. Our range of ceramic and porcelain wall and floor tiles includes striking patterns, modern marble finishes and classic shades of white, teal and grey. Our handy how to guides will help you get it right first time.
Types of tile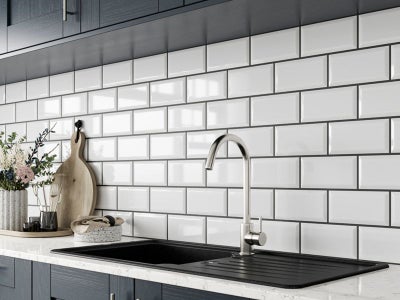 Ceramic tiles
Ceramic tiles are made from clay and topped with a decorative glaze that's then hardened by heat (suitable for light traffic areas including bathrooms).
Advantages
Easy to cut and fix
Protecting top layer resistant to water and stains
Resistant to high humidity conditions
Durable and easy to maintain
Affordable and less expensive than natural stone or porcelain
Shop products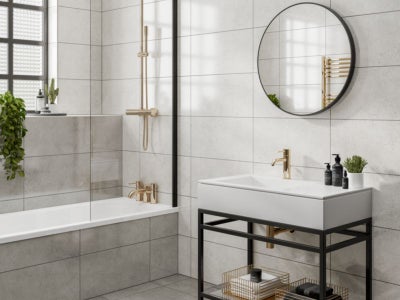 Porcelain tiles
Porcelain tiles are fired at a much higher temperature than ceramic, making them more dense, hard-wearing and waterproof (suitable for high traffic areas including living areas, kitchens and bathrooms).
Advantages
Hard-wearing and durable due to denser material than ceramic
Scratch-resistant and hygienic
Strong imitation of all natural materials
Lower maintenance than real stone
Available glazed, unglazed or polished
Shop products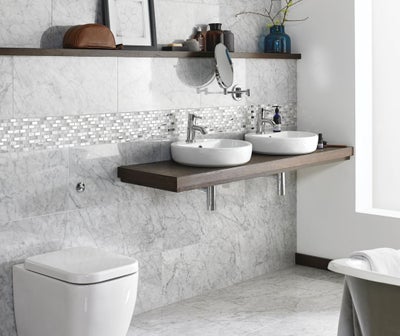 Natural stone tiles
Our timeless marble and granite natural stone tiles are quarried from the ground, meaning each tile has its own unique markings, patterns and textures (suitable for light traffic areas including bathrooms and kitchens).
Advantages
Extremely strong and hard-wearing
Last lifetime with the right care
Conductor dispenses heat evenly when it's used with underfloor heating
Each stone has unique characteristics
Shop products
Shop by room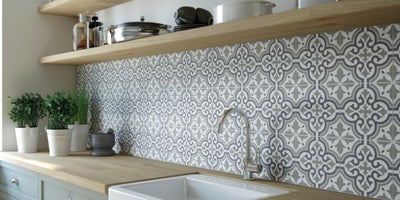 Kitchen wall & floor tiles
From a show-stopping centrepiece to a cosy family hub, choosing the right floor and wall tiles is the key to creating your dream kitchen. With a wide range of colours, sizes and designs on offer, it's easy to achieve the striking or subtle effect that you're aiming for.
Shop kitchen wall & floor tiles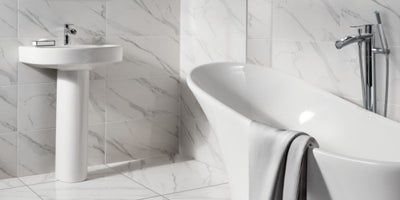 Bathroom wall & floor tiles
Our bathroom is your own private space to relax, unwind and wash away the stresses of everyday life. Choose from our wide range of traditional, contemporary and modern bathroom tiles to create an effect that suits your personal style.
Shop bathroom wall & floor tiles
---
---
---
Complete your tiling project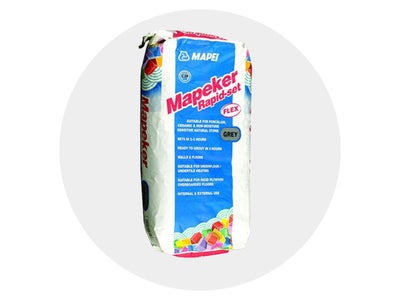 Tile adhesive
Adhesive is usually one of the first steps to tiling floors and walls. Essential to ensure tiles stay firmly fixed in place. Comes either ready-mixed and powdered.
Shop products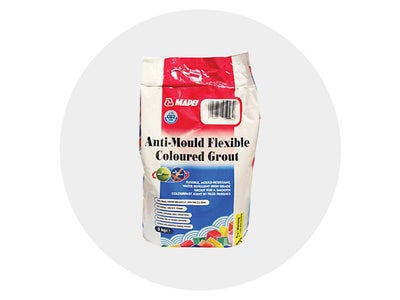 Tile Grout
Protect tiling gaps from dirt and moisture with our tile grout. Suitable for wall and floor application, it comes ready-mixed or powdered, and in a range of colours.
Shop products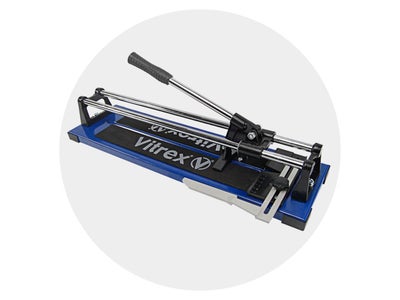 Tiling Tools
We have cutters, spacers, smoothers, trowels and many more tiling tools to help you complete your tiling project with a professional finish.
Shop products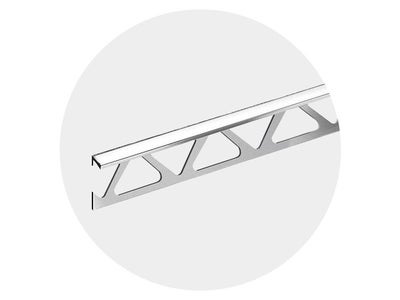 Tile Trims
Our tile trims and strips will give your tiled walls a neat and professional finish, and will also protect your tiles from day-to-day wear and tear.
Shop products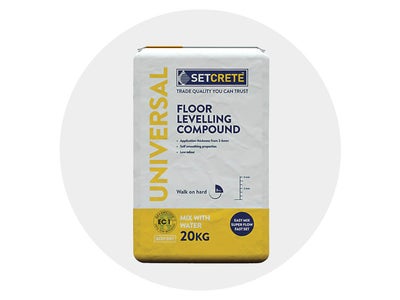 Floor Levelling Compound
Our floor levelling compound is a self-levelling product designed for raising or smoothing out uneven concrete, cement screed or plywood internal floors.
Shop products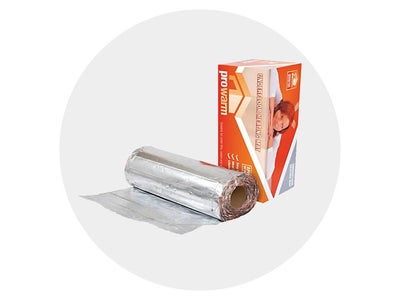 Underfloor Heating
Underfloor heating systems heat your home efficiently. Choose between an electric or a water underfloor heating system to create warmth economically.
Shop products
Top tips
Measure before buying
Measure the area you're tiling so you know how many packs of tiles you need. Most tiles come in packs that cover one square metre. If you are tiling a floor, measure the width and length, and multiply to give the square metre area. Or, for a wall, measure the width and the height, and multiply to give the square metre area. If your wall has doors, windows or fixed cupboards, work out their areas and subtract them from the total area. Buy 5-10% more tiles than you need - this allows for breakages and any discrepancies in shade. You can always return unused boxes of tiles if you have the receipt and it's within 30 days of purchase.
Check the tiles are suitable
If you're tiling a floor, make sure the tiles have the right floor tile wear rating (PEI rating). Make sure you don't use wall tiles on floors, and check the floor surface can take the combined weight of the tiles.
Are you prepared to maintain tiles? Natural stone tiles need sealing when they're laid as well as resealing around every six months. Is this something you're prepared to do? Before buying tiles, take the time to understand any care and maintenance needed.
Buy the right grout and adhesive
The grout you need depends on the tiles you're using, the surface you're tiling and the room you're tiling in, so always check the packaging. Grout also comes in different colours, so make sure you're buying the shade you want.
Likewise, adhesive needs to be chosen carefully, so always read the label to check its suitability for the tiles and the surface. Rapid dry adhesives are great for experienced tilers, but can dry out too quickly for first-timers.
Check the surface before tiling
Is the surface suitable for tiling? Make sure you know before starting your project, because tiling an unsuitable surface can cause big problems. For example, surfaces in bathrooms need to be waterproofed before being tiled.
Safety is paramount
Tile shards can be as sharp as glass, and adhesives and grouting can irritate the skin, so you must always wear goggles, a dust mask and gloves. If you're tiling a floor, wear knee pads.
Tiling corners? Don't forget trim
Get a clean finish around corners with tile trim. The depth of the trim you need depends on the thickness of your tiles. It comes in different colours, so you can match it to your tiles and grout.