WD-40® product range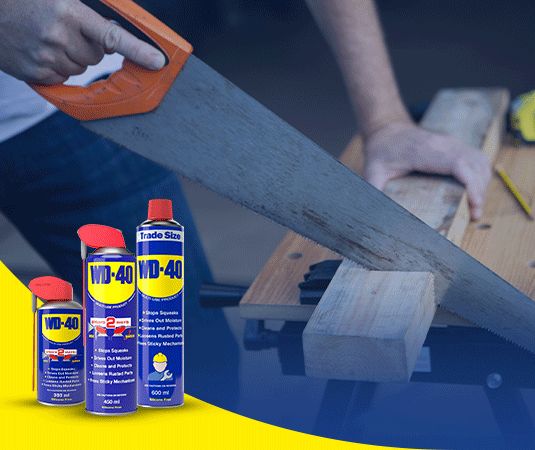 WD-40® Multi-use Product range
---
WD-40 Multi-Use Product is the ultimate lubricant in a spray. Without a doubt, it is the original all-round household essential. Apart from greasing, it also displaces moisture, so it can be sprayed on all machines and mechanisms to protect them from rust and corrosion.
Advantages
Penetrates components to loosen stuck parts
Stops squeaky hinges
Loosens rusted parts
Cleans and protects
Shop products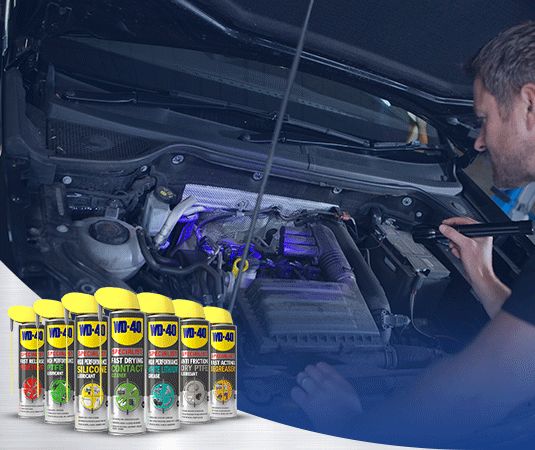 WD-40® Specialist range
---
You can rely on WD‑40 Specialist for intense use and those heavier tasks. For example, our High Performance White Lithium Grease is great for heavy duty, metal-to-metal applications. You can also use products like our High Performance PTFE Lubricant, Anti Friction Dry PTFE Lubricant or High Performance Silicone Lubricant for precision work with more specific requirements.
Advantages
Professional grade range of lubricants, greases and lubricants
Unique formulas for specific tasks
Solves those more demanding jobs that need to be done right saving you time and money
Performs well in various conditions, temperatures and surfaces
Shop products
WD-40® Multi-Use products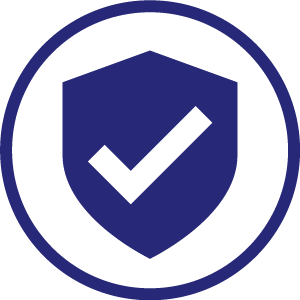 Protects
WD-40 protects metal surfaces against corrosion, shielding and protecting against moisture and other corrosive elements.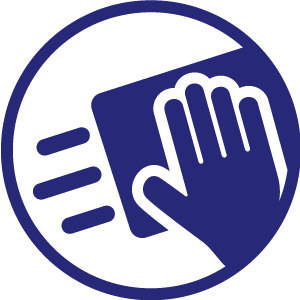 Cleans
WD-40 cleans, getting under grease, grime, dirt and oil deposits for an easy, wipe clean finish. It's great at dissolving adhesives too, helping to cleanly remove tape, labels, stickers and excess bonding materials.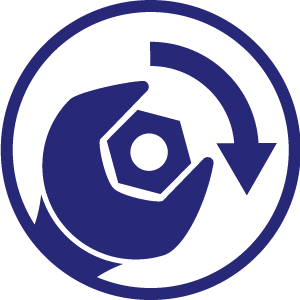 Loosens rust
WD-40 loosens rust from metal surfaces. By penetrating the porous layer of rust and using its lubricating properties, WD-40 makes it easy to remove. Simply spray it on the rusted surface, leave it for around ten minutes and let it get to work on the surface rust.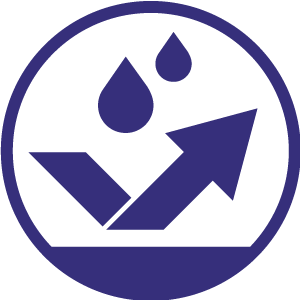 Displaces moisture
WD-40 displaces moisture quickly and efficiently; it's great for drying out electrical systems to eliminate moisture-induced short circuits.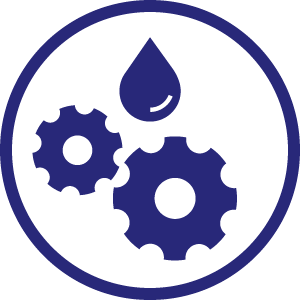 Lubricates
WD-40's lubricating properties are world renowned; their secret ingredients are widely dispersed upon application, providing smooth and easy lubrication for moving parts and mechanisms.
See WD-40® products in action