How to Plumb a Kitchen Appliance
Any supplied pipes & fixings
Step by step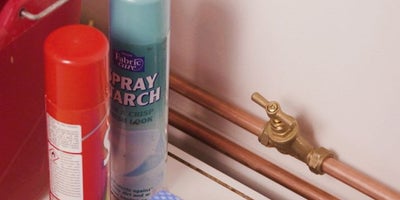 Locate the stopcock and turn it clockwise to turn off the water supply.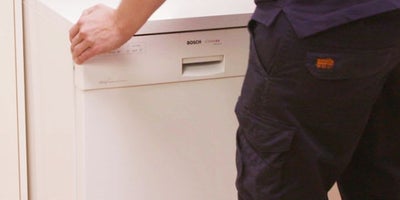 Carefully slide your old dishwasher out and unplug it from the wall.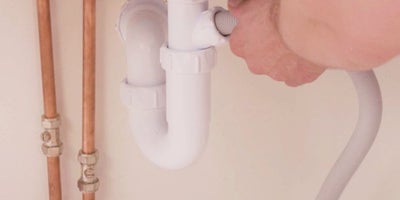 Disconnect the drainage waste hose from the drainage pipe and catch any water in a bucket.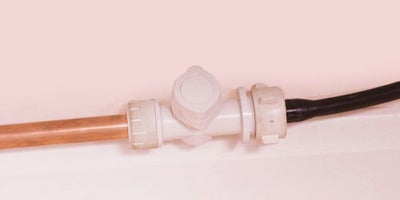 Turn off the valve on the cold water pipe by turning it 90 degrees.
Twist the nut on the cold water pipe to disconnect it from the hose. Place a small bucket or bowl beneath the valve to catch any water that spills out.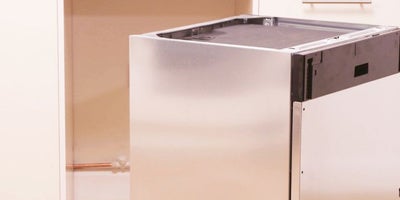 Move your new dishwasher into position with the back facing the space where it is to be fitted.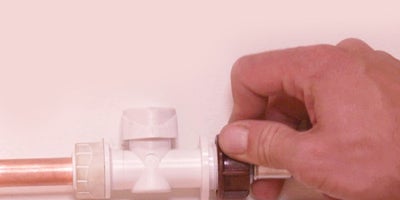 Connect the cold water hose to the cold water supply. If necessary, hold onto the cold water supply pipe so that it doesn't move as you tighten the house. Tighten by hand or with an adjustable spanner.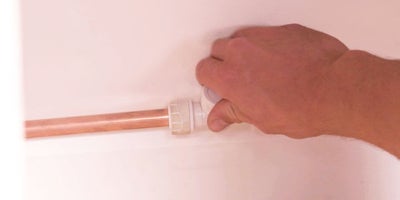 Open the cold water valve but don't turn the mains water back on at this stage.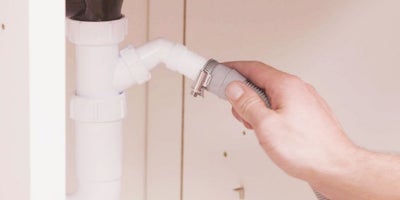 Connect the waste water hose to the drainage pipe which is usually located under the sink.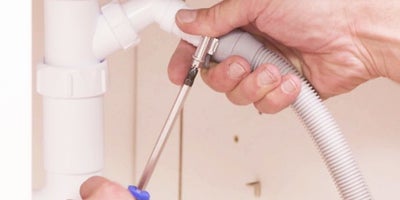 Use a screwdriver to tighten the hose clip and secure the pipe.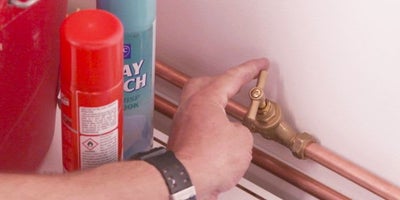 Plug the dishwasher in and turn the water back on at the mains supply. Check for any immediate leaks.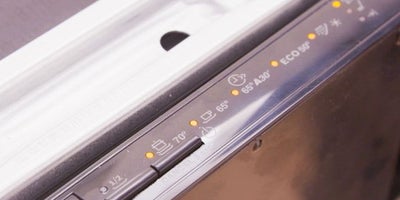 Before pushing the machine into position, run a rinse cycle to double check for leaks in the pipes.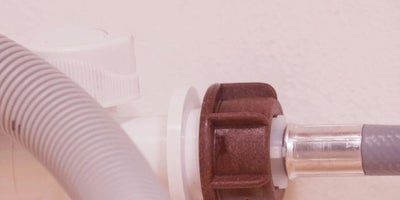 If a leak does occur, check the connection between the supply and the cold water pipe and check the waste outlet connections. Call in a plumber if you can't stop the leak.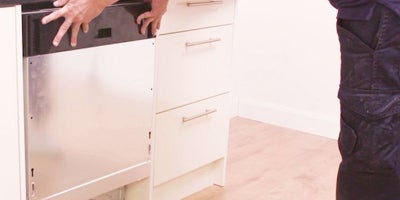 If all is well, carefully slide the dishwasher into position, taking care not to squash or twist the pipes behind it.
If your appliance is an integrated model, fit a cabinet door as per manufacturer's instructions.