If you want to adopt some art deco style in your home, you can spray furniture and accessories gold for a cost-effective transformation.
Method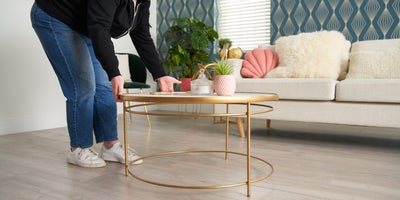 Start by clearing yourself a workspace.If you have the weather, it's best to work outside when using spray paint.
If you're working inside, make sure your room is well ventilated first by opening your windows.
Once you have cleared a space, put down a dust sheet to protect your floor.
Once you have your chosen item, you'll need to prepare it for painting. Start by removing or covering anything you don't want painted. For instance, we're doing a lamp so we removed the bulb and the shade, and made sure to cover everything but the base in tape.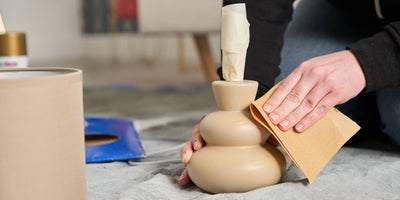 Then sand down the area you're going to be painting. Depending on the shape of your item, it might be easier to use a sanding block. Sanding it gives a nice smooth surface for the paint to adhere to.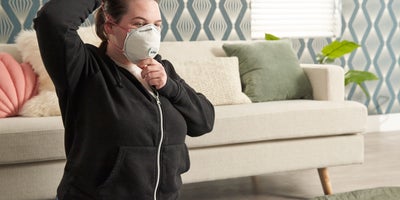 Once you've prepped your item completely, it's ready for painting.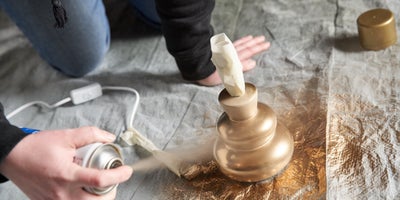 Give it a nice even coat all over. Make sure to follow any instructions on your can of spray paint. Give it time to dry.
Once the paint has dried, check over the first coat. You can always add a second if you think it needs it.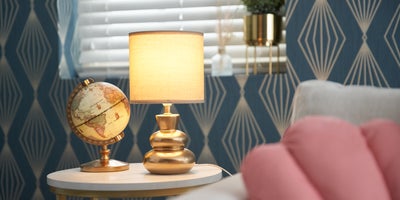 And that's it; you can add your new gold furnishings to your art deco-inspired space.
More inspiration