The best types of shrubs to grow in containers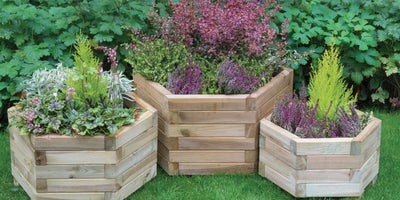 Growing shrubs in containers has a number of different benefits; it's ideal for accommodating larger plants in smaller garden spaces, lets you try plants that might not be suited to the soil in your garden, and there's no need to refresh them to keep up with seasonal changes. If you make sure you get the initial planting right and give them the care and attention they need, you can create displays that last for years.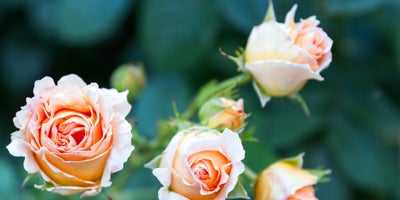 Roses
Roses are really well suited to pots and containers, with options to suit gardens of any size. If you're short on space, bush and patio roses are more compact and easy to house.
With such a wide range of shapes, colours and forms it's easy to find one that you think works best in your outdoor areas.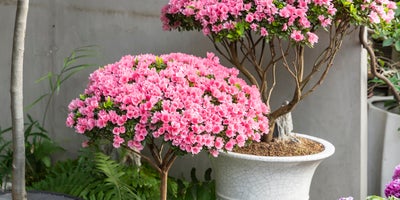 Rhododendron
Adds a wonderful splash of colour that arrives early in the spring, with dwarf species being particularly well suited to pots and containers thanks to the fact that they never grow taller than 32 inches.
Their range of colours spans pinks, purples, yellows, reds and even white, with over 900 varieties to choose from.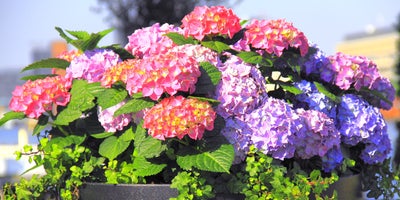 Hydrangea
Hydrangeas suit gardens of any size and are one of the most reliable flowering shrubs, which means you can count on them to brighten up your garden.
Make sure to choose a nice big pot to avoid the risk of it drying out too quickly and add compost or manure that holds onto moisture as they like plenty of water.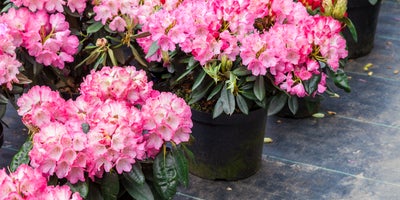 Camellias
Camellias bring elegant colours to your garden in shades of white, pink or red, with waxy flowers that are paired with glossy leaves that stay green year-round.
They bloom when little else is in flower, which means you can pair them with other plants and extend the time in which you have blossomed shrubs in your garden.
More inspiration from Wickes