Planting pots and containers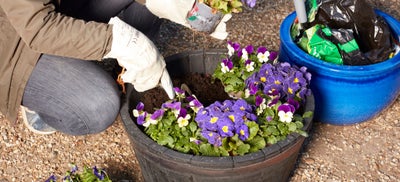 Even the smallest gardens and outdoor spaces can be brightened up and brought to life with the addition of some plants and flowers. While you might not have room for a flower bed or planters, container gardening gives you a simple and versatile alternative that can be enjoyed in any sized space.
From decorative options to practical ones in containers large and small, discover a wide range of planting pots and containers that you can use to spruce up your outdoor spaces, whether they're on the floor, sat on windowsills or pedestals, or perched up high on a wall or shelf. Find our picks for 6 of the best potted plants to grow in Spring.
Violas
Ideal for the early spring period where there's still a chill in the air, violas love cooler temperatures and will need to be swapped out as summer starts to move in.
They're a perfect fit for wide and shallow pots or containers, as they're low growers and you'll want to maximise their visibility.
They should be kept moist but not wet, and will grow in full sun or partial shade to give you more flexibility. Simply get rid of dead flowers to keep your violas in bloom and bursting with colour.
They make an excellent 'filler' plant in a mixed pot, alongside larger specimens such as vibrant coleus or geranium.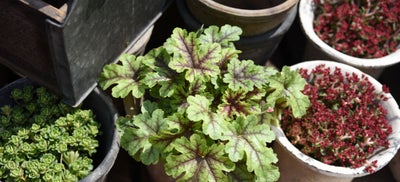 Heuchera
Perfect for the inconsistent spring temperatures, Heuchera can handle the warm and the cold. It grows well in shade throughout the year, with some varieties actually preferring shade to sun.
With a vast number of leaf shapes and colours to choose from, you can choose the option that suits the look you're trying to achieve.
Their low-growing nature makes them ideal for planting on their own, or as part of a larger container.
Be sure to plant them in a well-drained pot to get the best out them and enjoy their dazzling colours.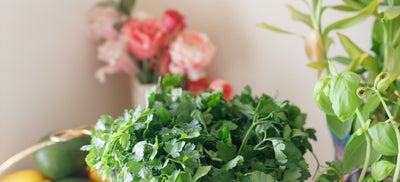 Parsley
Both practical and decorative, parsley is a herb that you can use in a variety of recipes, but it also looks spectacular in a pot.
It's suited for spring, thanks to its ability to grow and thrive during the cool-season.
Make sure it gets plenty of light and sunshine for multiple hours during the day.
Light, fresh and fragrant, it's perfect for a wide range of recipes including tabbouleh and pesto, as well as sauces for fish and potatoes.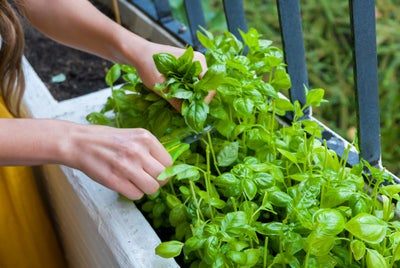 Basil
Basil is easy to grow so long as the container has excellent drainage and sees plenty of good sunlight throughout the day.
Plant it as you move into the warmer part of spring, as basil doesn't do well in the cold.
Be sure to harvest often to keep it growing. You can use your fresh basil for everything from pasta, pizza and caprese salad to grilled Mediterranean vegetables and soups.
Kale
Kale is an ideal spring green, growing in the colder parts of the season without trouble.
It can be grown in its own pot, or as part of a larger mixed container with other leaf vegetables like spinach and rocket.
Make everything from smoothies to salads using your freshly grown kale.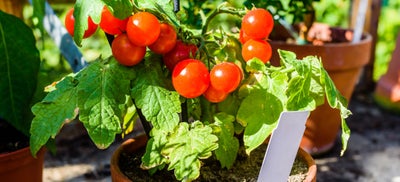 Tomatoes
Great for later Spring, tomato plants prefer Warmer weather and should be given plenty of access to full sunlight.
They're more suited to larger containers with good drainage and require consistent watering.
You can use them to make sauces and soups, as well as throwing them in salads, sandwiches and a huge variety of other dishes.