How To Store Leftover Paint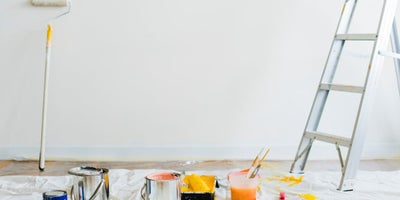 Paint can be tricky to store correctly and even trickier to revitalise, especially when it's forgotten at the back of the shed or left in the corner of the garage. Whether you're about to undertake a longed for renovation, upcycle that junk shop cabinet or you've finally got around to finishing off your decorating project, paint disasters are easily avoided with a little prep, patience and planning.
To save prising open dusty sealed lids to find dried up paint and mismatched colours, follow our top paint storage tips.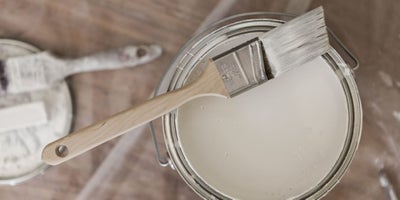 Check for a secure seal
Opening a tin with a screwdriver or sharp tool can dent the air tight seal once your project is complete, allowing paint to spoil and dry. Opt to use a specialist paint can opener and gently reseal the tin with a rubber mallet for a snug close. You can also try covering the opening with cling film before securing the lid to ensure any dust or dirt doesn't enter on re-opening.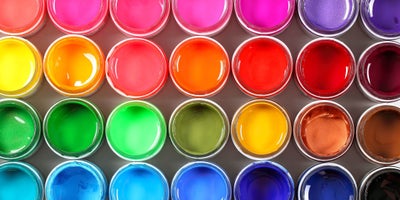 Keep fresh for longer
Clean down larger tins before storing to avoid dry paint flakes falling into the tin. For small left-over amounts, transfer to clean and dry recycled jars or tins. Seal tightly and store in a dark place, for a quick check on colours and quantities before you start the next project. Just make sure to keep out of the way of children and pets.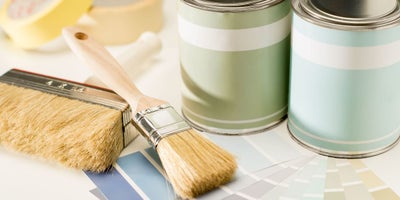 Label and swatch
Label the tins with duct tape or masking tape and mark the brand, colour, finish and where it was used, for easy touching up of scuffs and scrapes at a glance. For larger tins, use your paint brush to swatch a small colour sample on the lid and side, for easy identification later on.
Control the temperature
Paint can dry up and split with extreme temperature changes so the shed or garage may not always be the best for storage. Instead opt for under the stairs, a utility room cupboard or the garage, moving them as necessary throughout the year.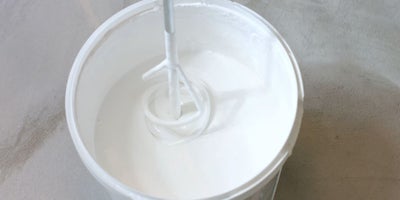 Mix well and re use
Stored paint will need to be mixed thoroughly before use to ensure any separated ingredients combine for an identical colour match. Making sure no dust or debris has fallen in from opening the lid, use a wooden stick or mixer attached to a power drill to combine well.