Jeff Brazier is our wellbeing ambassador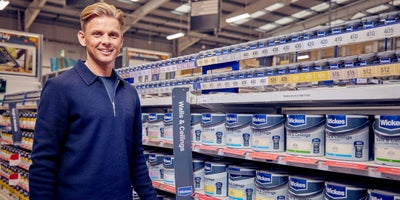 Because we all know the importance of good mental health for ourselves, our colleagues and our customers, we've appointed broadcaster Jeff Brazier as our Wellbeing Ambassador for 2023. The newly created position is part of our ongoing investment and commitment to support colleague and customer wellbeing.
As a trained life coach and grief counsellor, Jeff will work with Wickes to develop and launch new initiatives to help aid colleagues and customers alike. Having spent a number of years working with people and communities, Jeff will help to create a series of coaching content and will support ongoing wellbeing-focused events throughout the year.
To kick things off, Wickes is sponsoring the latest series of Jeff's podcast Only Human. It's a straight-talking podcast which explores all things mental health, in which Jeff discusses his own challenges in the hope of helping listeners with their issues and finding humour in everyday problems.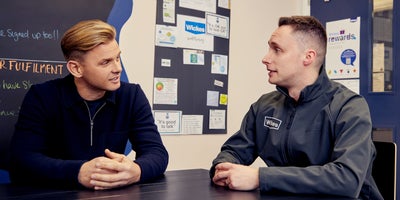 We know that:
UK construction sector workers are nearly three times as likely to take their own life than their counterparts in other industries

The suicide rate of UK construction workers is estimated to be as high as two people every day

Mental health issues are responsible for approximately a £37 billion cost to the UK construction industry every year

90% of construction managers have struggled with their mental health (source: Band of Builders)
Therefore, we want to support our TradePro members by offering you a chance to attend a virtual seminar with Jeff - keep an eye on your email for more information coming soon.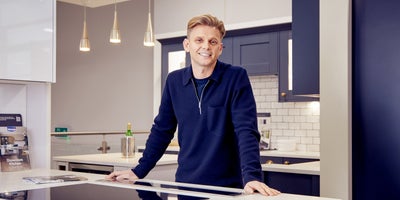 Jeff Brazier says, 'It's my absolute privilege to be a wellbeing ambassador for Wickes. I always question how I can do more to promote connectedness and self-awareness and Wickes as a brand holds values that are very much aligned with my own, which makes this a partnership I'm excited to develop. I'm looking forward to working closely with Wickes colleagues and customers and exploring their own stories around wellness and mental health.'
Jeff is a familiar face to Wickes, having already supported our activities during Mental Health Awareness Week last year. Through his work and personal experiences with wellbeing, and in particular mental health, we know that Jeff will be a valuable addition as we continue to develop our overall approach to wellbeing at Wickes.
Ask Jeff Braizer
As a value TradePro member we'd like to give you access to our wellbeing ambassador, Jeff Braizer. Send in your questions or topics you'd like covered below and we'll get him to answer as many as possible wellbeing in the trade content series coming later this year.