20% off HIPPO collections
HIPPO is the easy, convenient and cost effective way to clear waste from your site and now you can save even more on collections thanks to TradePro Rewards.
Join HIPPOTRADE today and enjoy 20% off HIPPO collections as a TradePro member.
How to redeem your reward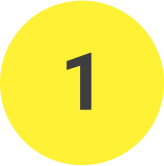 Visit the HIPPOWASTE website by clicking the 'redeem now' button below.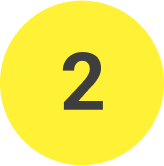 Complete the HIPPOTRADE form (even if you're already a member).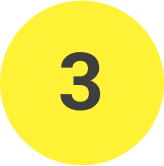 Enter your offer code TPRWRDS023361 when prompted to do so.
FAQs
What if I'm already a HIPPOTRADE member?
Where does HIPPO collect from?
Where can I find more information?
Terms & Conditions
Offer Terms & Conditions
The offer includes a 20% discount on all MIDIBAG, MEGABAG & HIPPOSKIP collections for Wickes TradePro members that have successfully applied for a HIPPOTRADE account through the TradePro Rewards HUB, quoting the offer code.
The offer applies to all MIDIBAG, MEGABAG & HIPPOSKIP collections. It does not apply to MIDIBAG, MEGABAG and HIPPOSKIP bag and collection packages or HIPPOBAG only purchases.
The offer is valid from Monday 4th September 2023 until Sunday 31st December 2023.
The offer is only available by calling the Contact Centre on 02392 282981.
Existing HIPPOTRADE members that are also Wickes TradePro members and apply through the Wickes HUB are eligible for an additional discount so they can enjoy a total discount of 20% during this promotional period when calling the Contact Centre.
No other offers can be used in conjunction with this discount.
See full HIPPO Terms & Condition's here: www.hippowaste.co.uk/terms-and-conditions
TradePro Rewards Terms & Conditions
Wickes Building Supplies Limited ("we", "us" or "our") want you to make the most out of TradePro Rewards (the "programme", "TradePro Rewards").
General
TradePro Rewards gives you exclusive members access to brand partner offers, discounts and more.
These offers have been arranged by us with third party brand partners, to provide you with an opportunity to benefit from such offers.
All offers and rewards under the programme have their own set of Terms & Conditions that you'll need to check carefully before you access any of the TradePro Rewards.
We do our best to provide you with the best and most accurate information. If we make a mistake we'll put things right so you don't lose out.
Some of the content of the website is provided to us by third parties. We have no say on that content, so we can't take any responsibility or liability for its accuracy.
We are providing this page solely to introduce the TradePro Rewards offered by our third party brand partners and accept no liability or responsibility, including for any costs incurred by failure to cancel subscriptions and/or memberships before the end of any free trials.