Painting a room with dark colours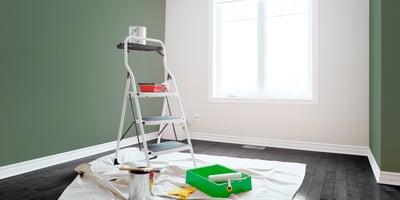 It can be a little bit daunting when you're working with dark paint. But if you get it right, it can really transform the space.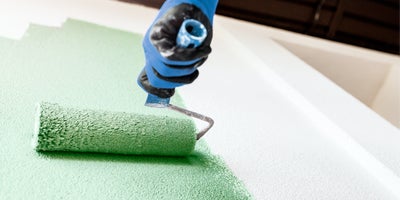 Transform your space
The dark contemporary interiors trend is all about combining dark wood and fabric against a dark backdrop, which gives the space a moody and heavily stylised atmosphere. So when it comes to painting a room, you want to target the right shades and hues. It can be a little bit daunting when you're overhauling an entire room, especially when you're working with dark colours. But if you get it right, it can really transform the space. It's visually arresting in and of itself, but it also provides the perfect backdrop for all your super modern furniture and art.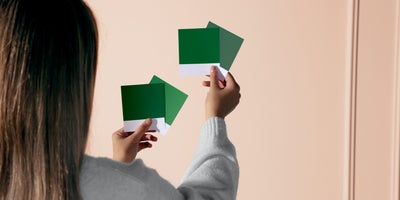 Choose the right colour
The trend might be dark contemporary, but don't take it too literally- i.e., don't pick black. You lose the lovely shades and tones that you'd normally see when natural light hits good paint. If you want really dark, go for something near-black like a very dark blue or green. Dark colours are similar to white in that they show every little mark, knock and scuff, so avoid using them for high traffic areas like hallways. Darker hues have a really nice cocooning effect that make the room feel cosier, and you can add some warmth and softness with a dark brown.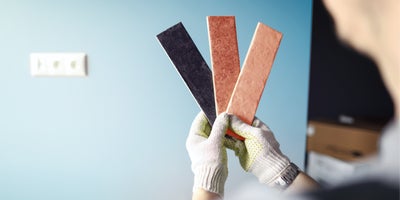 Choose the right type
Choosing the right type of paint is just as crucial as colour. As mentioned earlier; dark walls show imperfections just as much as white, if not worse. That means you need to choose wisely and consider all your options. Gloss paint is known for its high shine- it reflects the most light so it could be useful if your room doesn't get much natural night. However it doesn't add any depth and you'll see every little ding and scuff. On the other hand, matte surfaces are the opposite; they have no shine and absorb any natural light, but then they also are really effective at hiding any imperfections.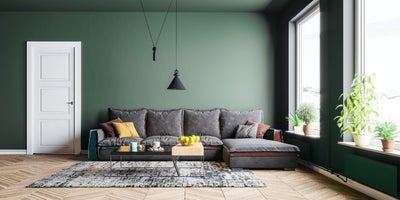 Add a splash of colour
When you have this dark canvas, some colourful accents break it up really nicely. It just needs to be something that's bright enough to lift- mustard yellows, faded blues and blush pinks all work well. Just try to avoid anything too bright. Try a muted pastel tone that complements the colour of your walls and stick to it. You don't want too much going on or you start to lose your overall aesthetic. Greens work very well because they open up the possibility of using plants to accent your walls.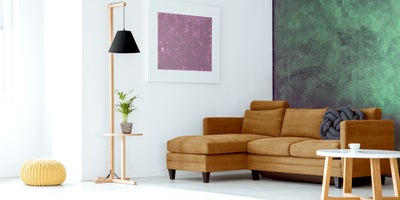 Consider the size of your room
Dark colours tend to shrink the room a bit. It brings the walls in, especially in spacious rooms. However, you will quickly become used to it and it's not nearly as impactful as you first think. Try starting with the longest wall first or maybe just start with an alcove to ease into the change a bit. But it's important to remember that with the right style, like dark and contemporary, dark walls work in any room. If you're really worried about the room shrinking, you can counter it with the use of mirrors. Strategically placed mirrors can add a massive sense of space, and they reflect light too which really helps. Similarly, a gloss paint, because of its reflective finish, has a similar effect.