Add some style to your dark contemporary space with some sleek and minimalist candle holders. They're the perfect accessory for adding a finishing touch to a dining table or set of shelves.
Method
Start by laying down your dust sheet and setting up your workbench.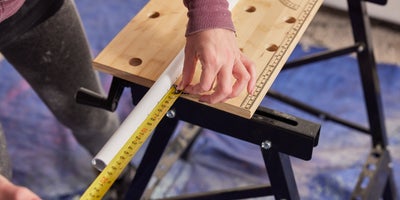 Measure and mark your cutting point on your PVC pipe.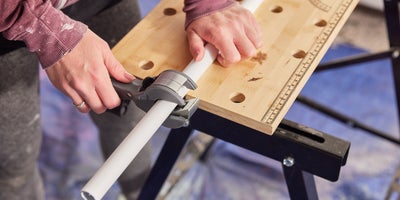 Cut it to size using a piper cutter.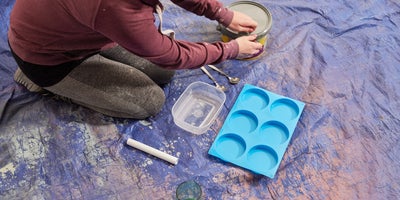 Because you're only working with a small amount of concrete, you can just use some Tupperware and a spoon to mix it.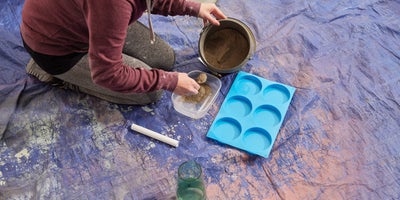 Add some concrete powder to your pot and mix it with water following the instructions on the packaging.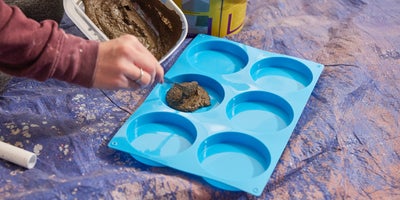 Then scoop it into your mould until it's full.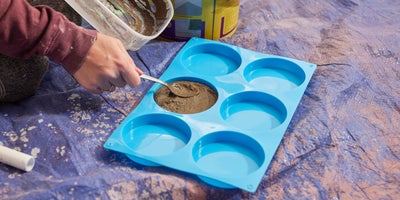 Smooth the top over to make sure it's nice and even. Tap the casing to remove any air bubbles.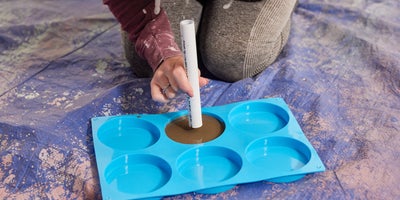 Then add your pipe to the centre of your concrete and leave it to set.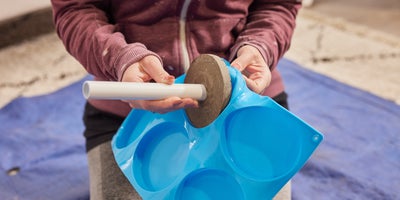 Once it has dried, remove your candle holder from the mould.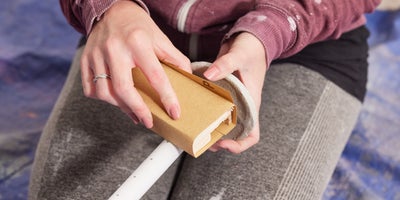 Sand down the base to give the concrete a smooth finish. Then sand the PVC pipe to help the paint adhere.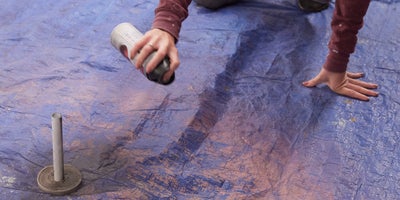 If you're using spray paint inside, it's important to wear a safety mask and open your windows for extra ventilation.
Give your candle holder an even coat of your spray paint.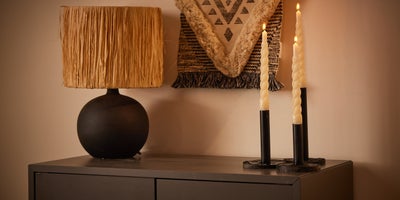 Give it some time to dry and you have your very own dark contemporary candle holder ready to go. All that's left is to pop your candle in.
More inspiration