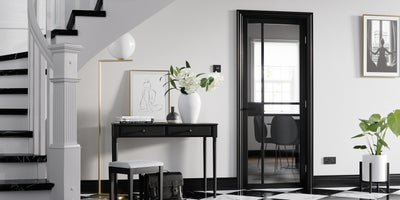 The use of doors is a timeless staple of interior design and architecture. From the grand doors of castles and noble homes to the modern and sleek doors of today, these fixtures play a significant part in the look and feel of any home. There are plenty of new trends emerging, with focus on both form and function, to help you get the latest look for your home.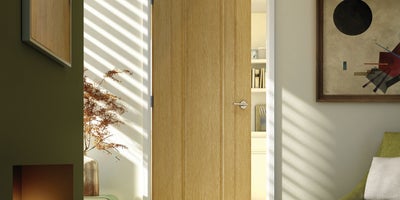 Natural materials
One of the key trends for interior doors in 2023 is the use of natural materials. This can give your hallway a more organic and natural feel, as well as create a more stylish overall look. Wooden doors are particularly popular for their timelessness, durability and ability to match a variety of decor styles. Wooden doors can be easily painted to the colour of your choice to personalise them even further and are also easy to adapt to either modern or contemporary interior styles making them still a highly popular choice for homeowners. One thing that homeowners will be doing this year is painting their interior doors the same colour as their walls and is an excellent way to bring a cohesive look to your home and create a sense of continuity.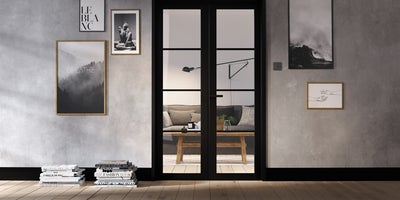 French doors
French doors are an increasingly popular choice for homeowners looking to add a touch of elegance and sophistication. These feature two doors that open outwardly. Moreover, French doors are also incredibly versatile and can be used in many different types of settings. They are commonly used in closet spaces due to their space saving design. More recently they are being utilised as stylish room dividers as this allows you to either keep individual rooms separate or open your space up to create bigger rooms depending on your needs. They can be made from different types of material such as wood, uPVC and aluminium. You also have the choice of keeping them solid, or with glass panelling, which is a good option as it can help to fill a space with natural light.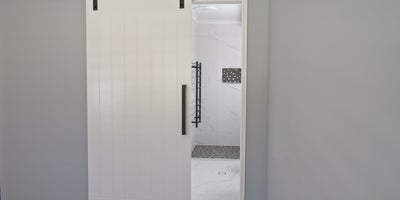 Barn doors
Many designers argue that barn doors will never go out of fashion and are a unique alternative to French doors that can be used to transform your hallway into a chic, modern area. A rustic barn door will give a unique way to add visual interest to your space. Like all doors, they have their own advantages and disadvantages. While they are useful in their space saving design, they operate on a sliding rail system and therefore don't create a seal around the opening. This means that they aren't particularly good for soundproofing and can let drafts and odours travel from room to room.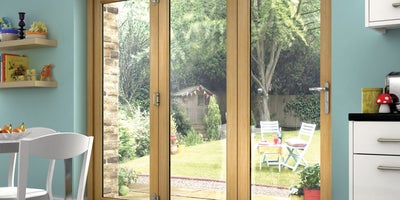 Glass doors
Glass doors have been surging in popularity recently and their stock is only going up alongside the rise of design trends like Scandinavian design, where there's lots of overlap when it comes to things like natural light. They let in plenty of it, which breathes life into dark spaces and really opens them up. On top of that, a majority of glass doors give any home a nice sleek, modern touch. Traditionally there have been concerns around their energy efficiency, but it's not something to worry about now. Modern glass doors use well insulated, tempered and impact-resistant glass that's designed for high-performance exterior use.