---
Often overlooked, internal doors add the finishing touch to a room. Consider the age of your home and your skirting and mouldings: this is often a great starting point when it comes to choosing your door. It is also worth thinking about whether you need sound proofing from room to room, and whether your home is draughty.
Door composition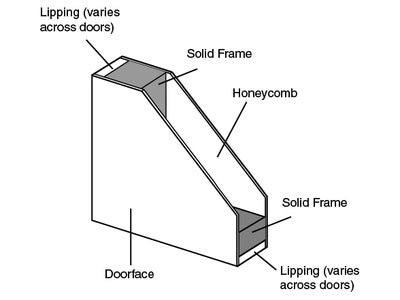 Hollow core doors
With a core usually made from paper, cardboard or plastic in a honeycomb pattern and thin veneer of higher quality wood, hollow core doors are a great choice for internal doors.
Advantages
Lightweight
Easy to hang
Affordable
Disadvantages
Lesser soundproofing
Less insulation
Shop products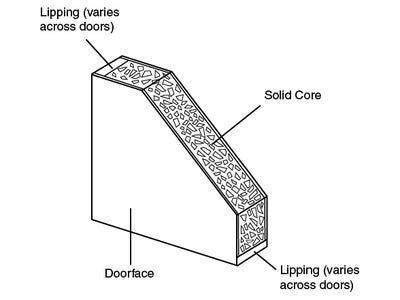 Solid core doors
With a core of composite wood such as HDF or particle-board, solid core doors have a veneer of higher quality wood. They are a good middle ground between solid doors and hollow core doors.
Advantages
Durable and strong
Excellent soundproofing and good insulation
Better fire-resistance
Disadvantages
Shop products
How to guides
Once you've chosen your new door, it will need to be hung. Our handy DIY guides will help you install and fix any door issues. Hanging a door can be tricky though; consider getting in a professional if DIY is not your strong suit.