Keeping out the cold: insulating your greenhouse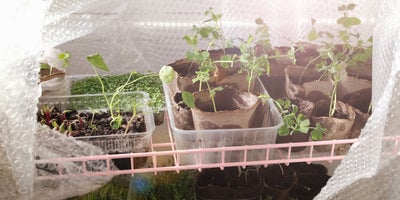 As the winter moves in, even indoor areas can suffer from the drop in temperature. Where there's not a lot of sun, it's important to find ways to keep the cold out of your greenhouse. Maintaining a consistently warm environment can be crucial for the survival and health of the plants you've worked so hard to nurture. Thankfully, with today's resources and ingenuity, various methods of insulation can be adapted to suit the needs of your greenhouse. There are plenty of ways to do it with materials you might have laying around, which are simpler and more cost-effective than heating.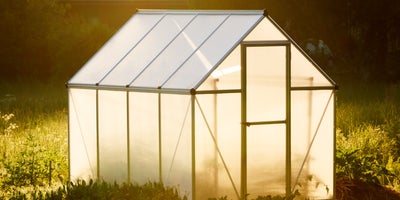 Why insulation is important
Your plants can quickly suffer outdoors in the winter, so you need to make sure that the greenhouse is giving them the protection from the cold that they need. Greenhouses are great because not only do they keep your plants a few degrees warmer, but they also give them shelter from wind, rain and the occasional snowfall. However, they can struggle to keep plants warm enough when the temperatures really plummet. While it's nice to have a fancy heating system for your greenhouse, they tend to come with expensive running costs and use a lot of energy, so it's worth finding an insulation solution.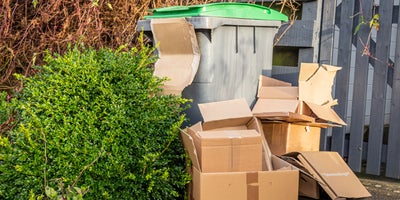 What to use
For a cheap and easy method, try lining the bottom two feet from the ground with thick cardboard. You can even stuff straw down the back of it for extra protection. It should be enough to keep the creeping cold off your floor. While other household materials like foil or normal bubble wrap can do a decent enough job, you can get specific insulating bubble wrap. It's made from polythene that's specifically designed for greenhouses. It's UV-stabilised and should last for a couple of years at least. While it keeps the heat in and frost out, it also lets in light which is super important for your plant life.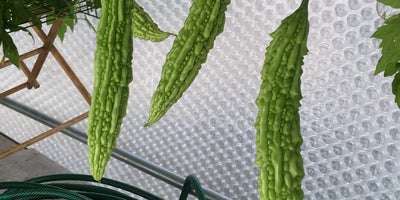 How to use bubble polythene
Start by getting out your tape measure and measuring the sides, roof and ends of your greenhouse to get an idea of how much bubble wrap you'll need. Beginning with the sides, fix the bubble wrap to the frame of your greenhouse with nails, drawing pins or wire. Make sure that it's tight to maximise insulation. Cut your wrap to length as opposed to trimming the width- then you can tuck in the excess underneath to create an extra layer for a double-glazing effect. Pin together the overlapping layers to keep the bubble wrap away from the glazing and trap a layer of air between the glass and the sheet.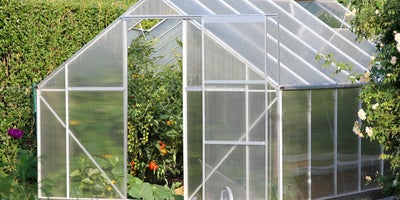 Seal off any draughts
Use weatherproof tape to join the sheets of bubble wrap. It gets rid of gaps so you can carefully fit the sheets around vents to block out draughts. Make sure to plug any gaps in the glazing to keep the cold out. You can also create a curtain to divide your greenhouse into smaller sections. Fix it tightly around the roof and sides so that it drapes down to floor level, then anchor it down with something heavy. These smaller areas are better for holding onto the heat.