Making homemade candy canes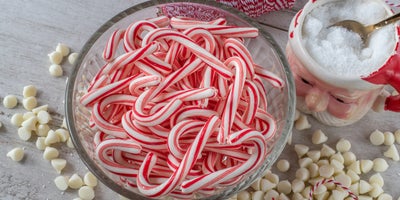 Candy canes are synonymous with Christmas. You can't help but picture their iconic red and white stripes whenever you conjure up festive thoughts, so why not make your own? They make for great homemade gifts or tree ornaments, and they're super quick and easy to whip up with just a handful of ingredients. Just bear in mind that you'll need to make these the day before whenever you need them so that they've got time to set, and they'll typically last for around 10 days in a sealed container.
The white of 1 large egg

400g icing sugar

1 tsp flavouring e.g. peppermint extract

1-2 tsp gel food colouring e.g red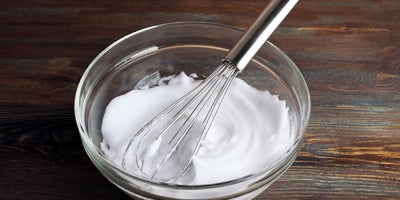 Start by whisking 1 large egg white in a large bowl until it gets light, frothy and foamy.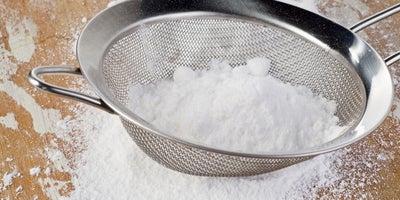 Then sift in your icing sugar and add your chosen flavouring. If you're going traditional, you'll need peppermint extract. However, feel free to play around and change up the formula if you fancy something different. Strawberry, orange or lemon extracts are all fun, fruity alternatives.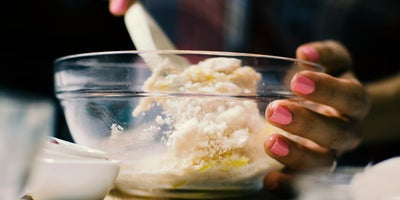 Mix them together with a wooden spoon or rubber spatula until it starts to come together to form clumps.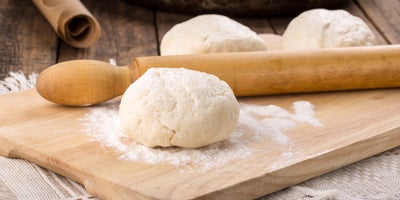 Knead the mixture with your hands to form it into a smooth ball. Then split the mix in half and place both halves on a work surface that is lightly dusted with icing sugar.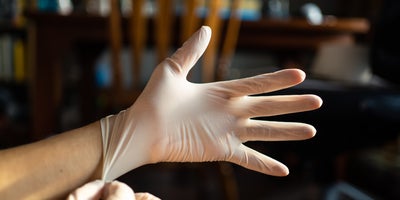 You'll want to wear gloves for the next part to avoid staining your hands- roughly flatten one of your halves and add your chosen gel food colouring. Red is the classic choice, but you might want to change it based on the flavour. You might even want to colour both halves different for a bolder look. Knead in your colouring, making sure to add more icing sugar if it becomes too tacky.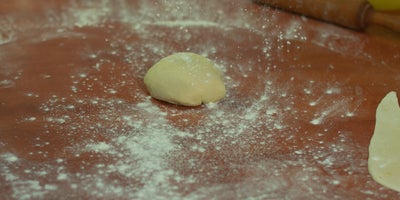 Break down and roll each half into 20 walnut-sized balls. While you're forming your canes, keep the balls you're not working on under damp kitchen paper so that they don't dry out and harden. You need to keep them pliable.
Take a ball of each colour and roll them into long, thin strips that are around 5mm thick.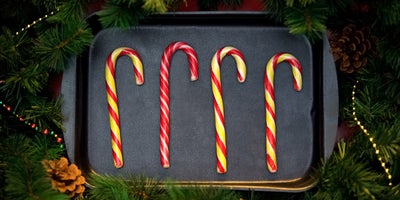 Twist one around the other and roll them together to bend them, then bend it into the cane shape. Try to avoid making them too thin or they're easier to break. Leave them to set on a lined, icing sugar-dusted baking tray overnight, in a warm, dry place.