Wickes Lifestyle Kitchens Planning Guide
We believe that buying a new kitchen should be simple, affordable and accessible to all. That's why we created our Wickes Lifestyle Kitchen range - a collection of our most popular designs at great prices and a quality you'll love, that offer a simple and easy way to create a kitchen that is as unique and stylish as you are.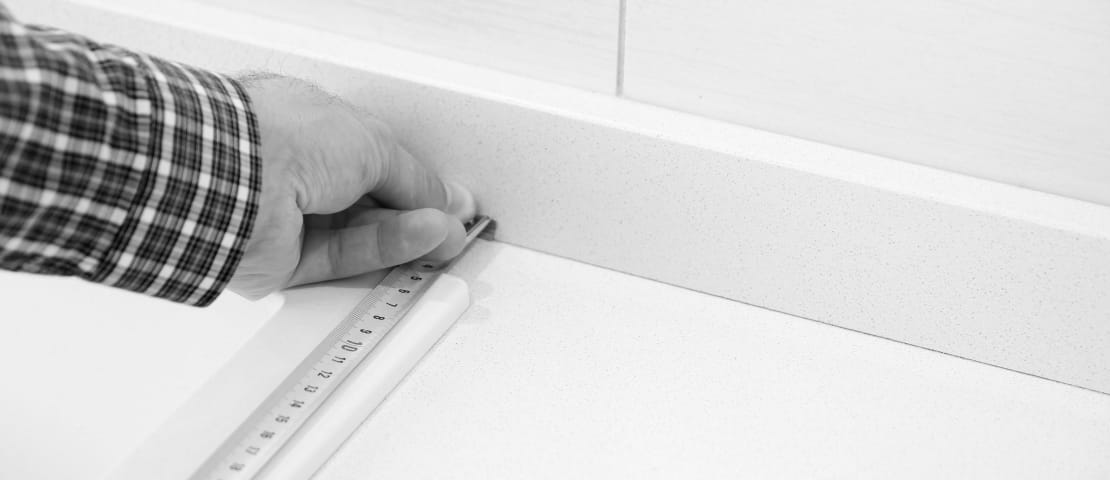 Take your measurements in millimeters (mm) because it's what manufacturers use.
Start here
1
Measure from the floor to the ceiling (see image A)
2
Then also measure the distance from wall to wall (see image A)
3
Measure from the corner to the door(s) frames (see image A)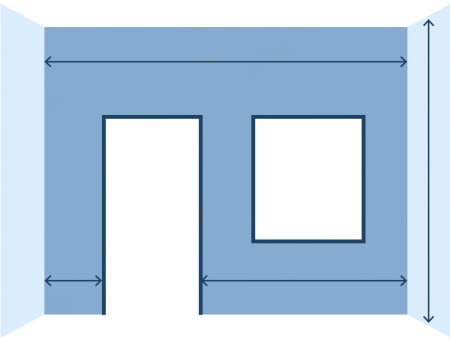 Image A - This is where you should measure
4
Now measure each window and door from the frame, plus their distance from the floor, the ceiling, and the corner of the room (see image B)
5
Make a note of everything that sticks out into the room, such as switches and pipes.
6
Finally, note what can and can't be moved, and what you'd like to stay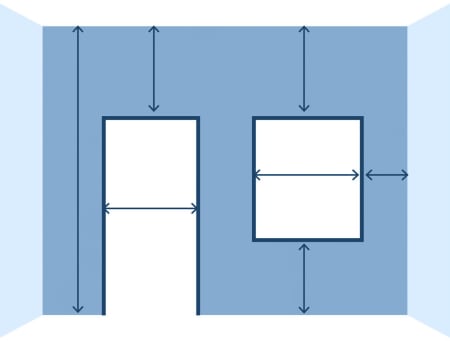 Image B - This is where you should measure
Because walls aren't always completely square, especially in older houses, it's a good idea to take multiple measurements for each surface.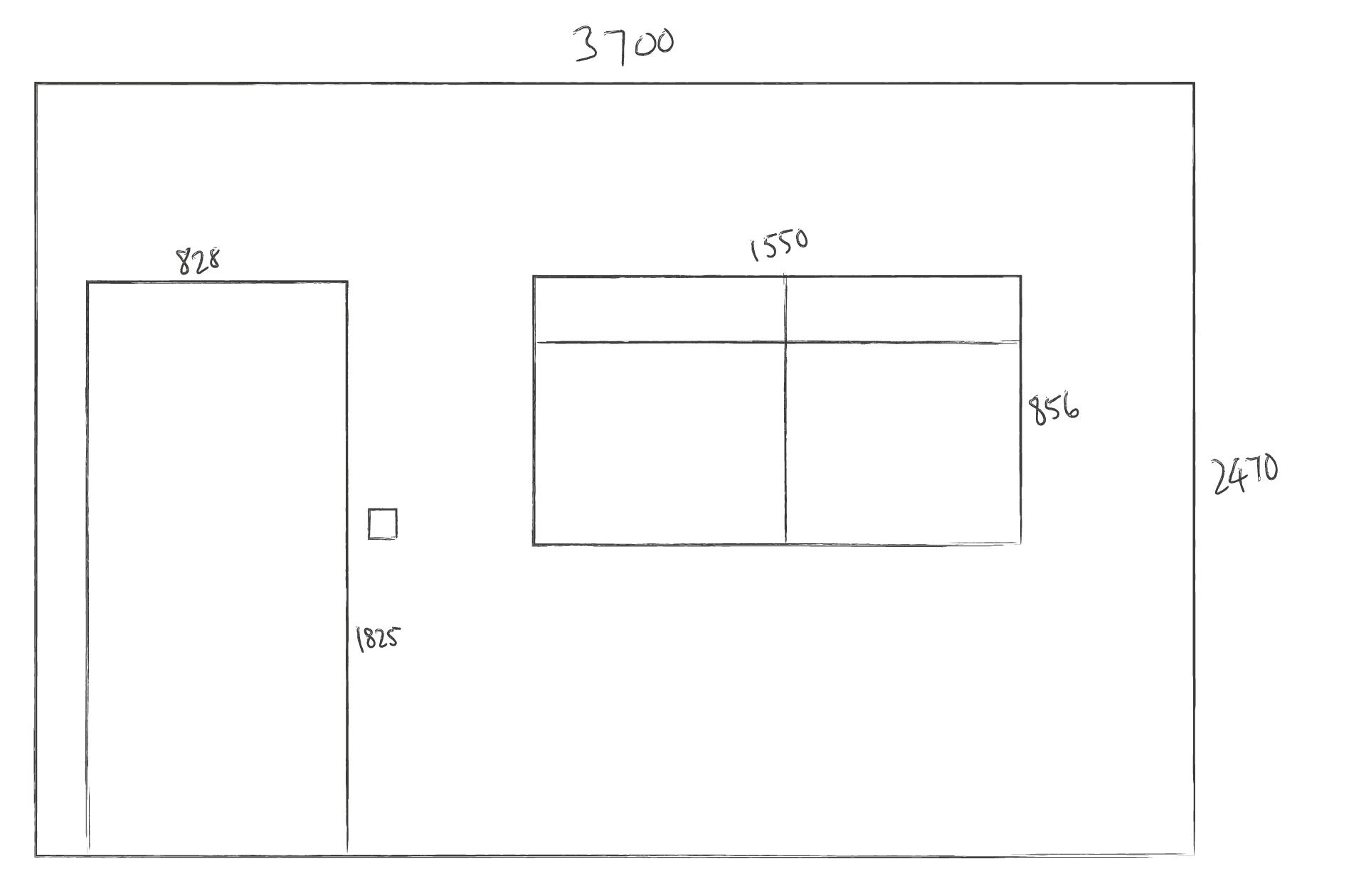 Example front-on view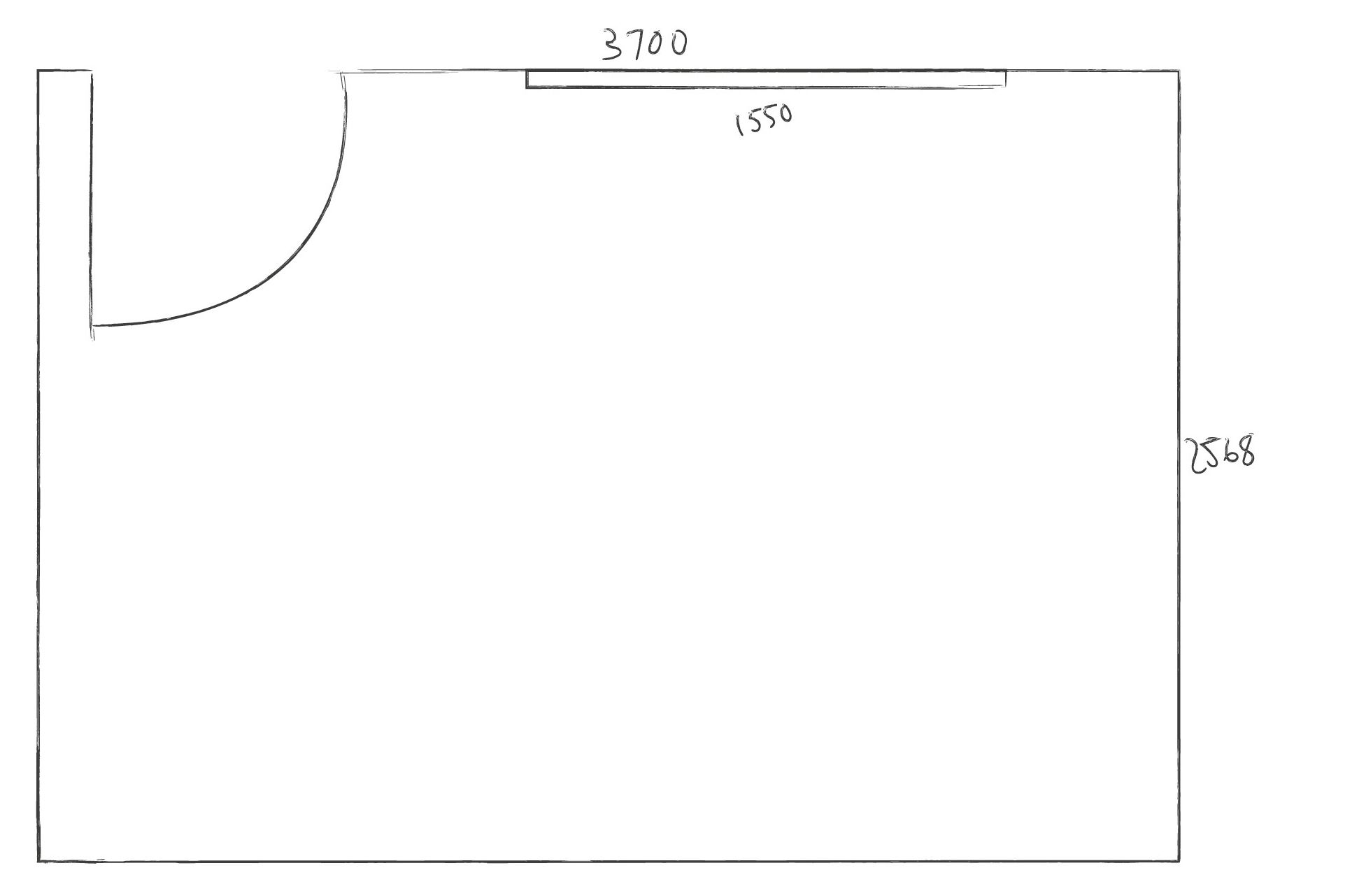 Example birds-eye view
Have you made a note of where these are?
Radiators
Pipes
Vents
Switches
Plug points
Power outlets
Drains
Water and gas supplies
Step 2 - Plan what goes where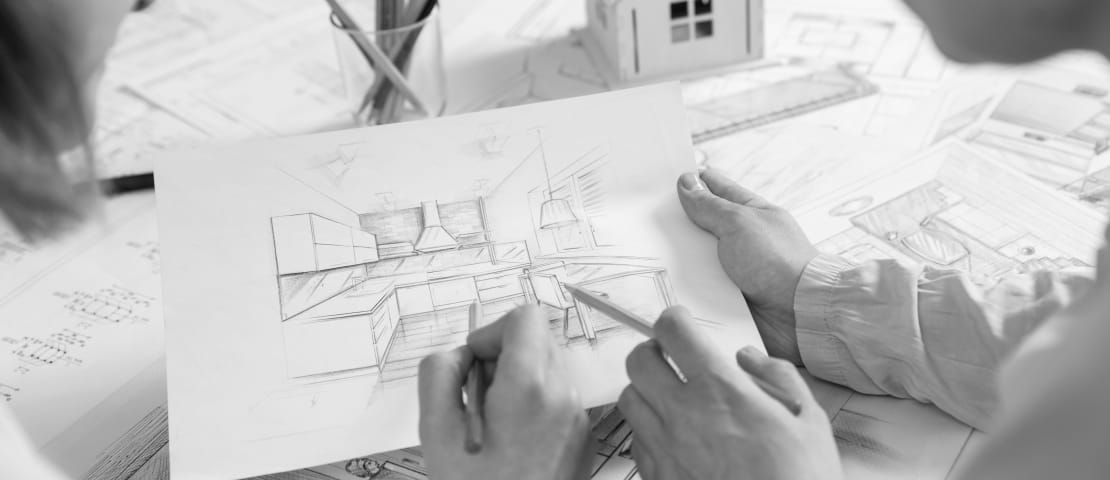 Always start planning from the corner outwards. A closed corner base unit needs to be stepped out 125mm and a closed corner wall unit stepped out 25mm.
The Working Zones
Plan your kitchen around the idea of a working triangle of three zones, which we describe below. This is about having what you use the most in easy relationship to each other. Each zone should ideally be equal in distance from each other, and the things you use least can go furthest out of the triangle.
Food Storage Zone
Includes the fridge, freezer and dry storage
Consider the amount of storage you'll need, including the size of the fridge and freezer. A worktop near the fridge is really handy for unpacking the shopping, and for cooking.
Cooking Zone
Includes the oven, hob, microwave and where you cook
It's handy to have the cooking zone close to the sink so you're not carrying hot things far. Allow worktop space for food preparation and utensils.
Washing Zone
Includes the sink and dishwasher
Plan everything that needs plumbing next to each other and/or along the same wall. Keep the fridge close to the sink for washing fruit and veg. Also, keeping the worktop above the dishwasher free of appliances leaves space for stacking and unloading dishes.
Improve accessibility with pull-out cabinets, carousels and corner options, including floor and ceiling larder cupboards.
Think about your working triangle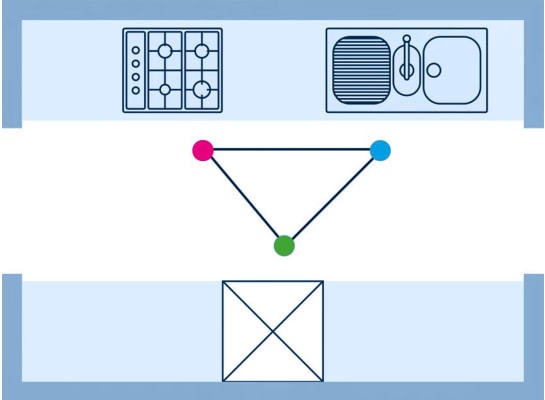 Galley kitchen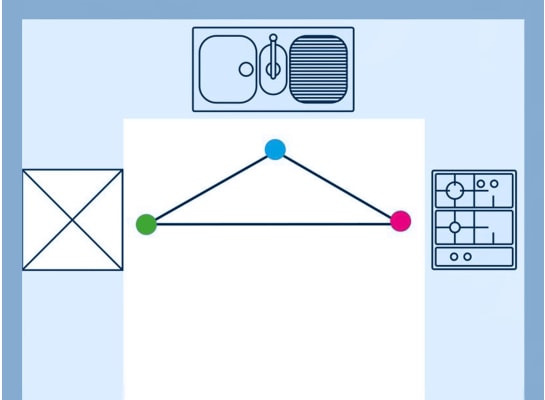 U-shaped kitchen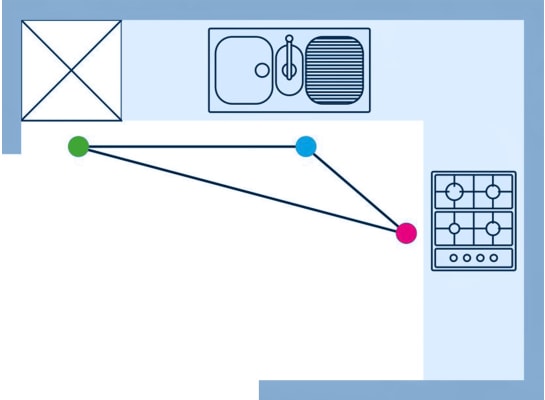 L-shaped kitchen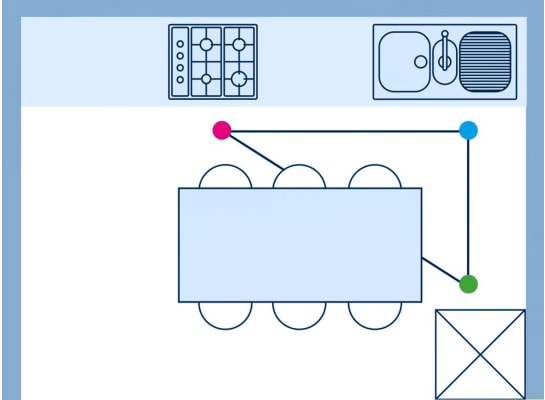 Open plan kitchen
Step 3 - Buy online or in-store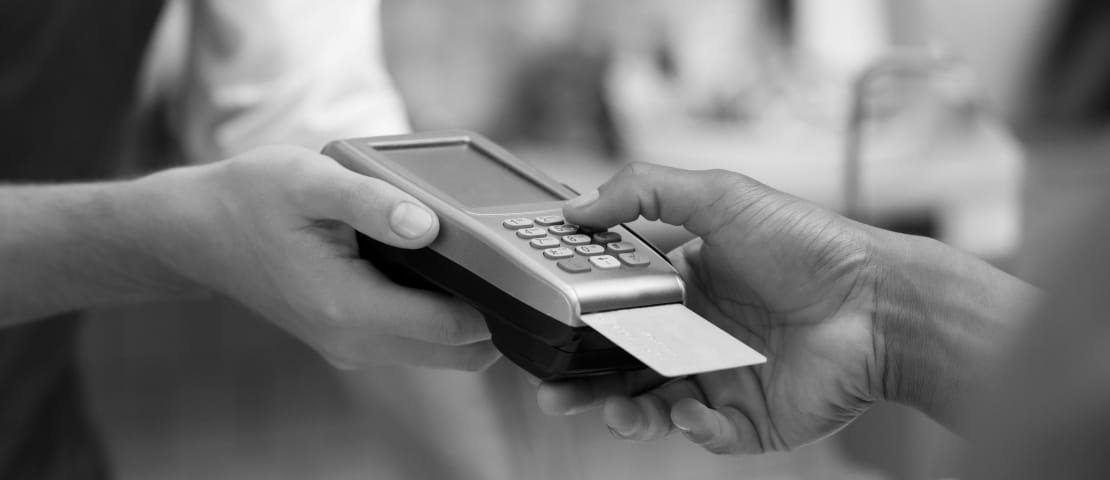 Step 4 - Install your new kitchen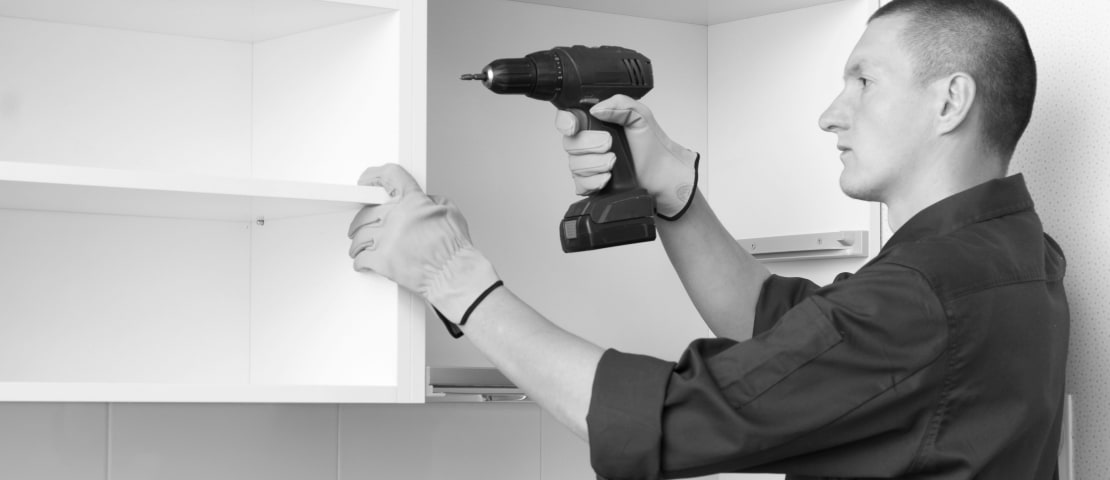 How To Guides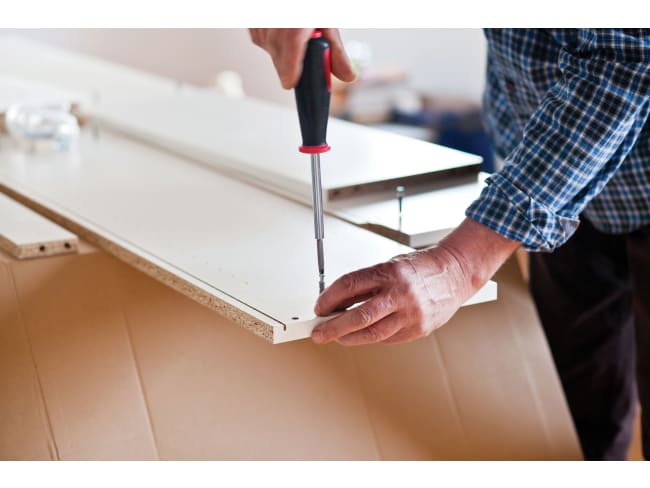 Build a Kitchen Base Cabinet
Everything you need to know about building kitchen cabinets so they are ready for installation.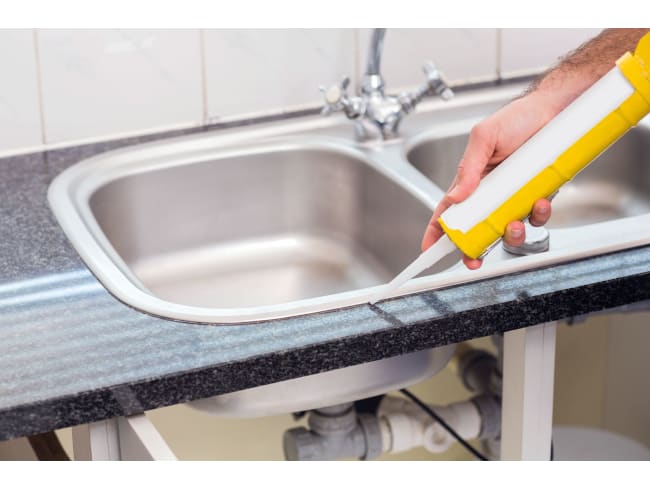 Fit a Kitchen Sink & Tap
Replacing or installing a new kitchen sink? Follow our step by step guide for the best results.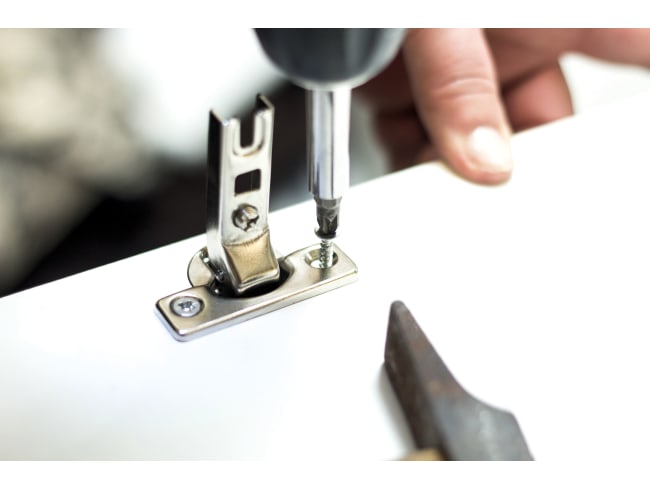 Fit Kitchen Doors
Give your kitchen a very cost-effective makeover simply by updating your cabinet doors and handles.