How to fit kitchen doors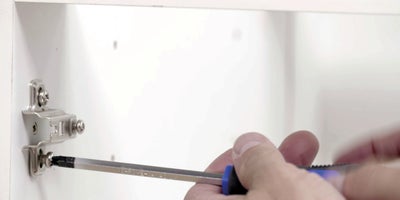 Screw the hinge plates into the inside of the cabinet. Many plates come with the screws already inserted.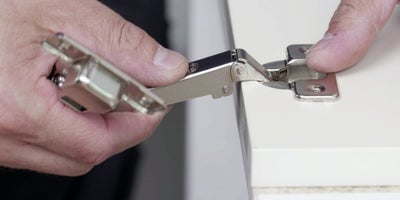 Insert the hinges on the door itself, with the fastening facing outwards, and secure using the screws supplied.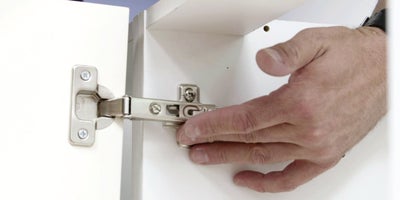 Position the door on the cabinet, placing the hinge onto the hinge plate and use the screws in the hinges to attach.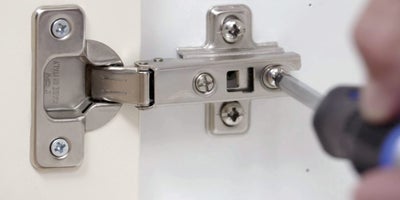 Tighten the screws to secure the door.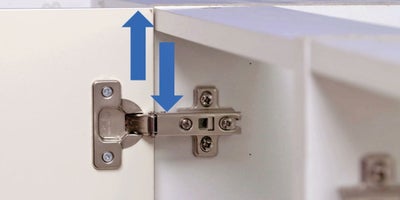 To move the door up or down, loosen the screws that hold the hinge plate, adjust and retighten.
To move the door in or out, loosen the screws attaching the hinge to the hinge plate, move the door and retighten.
How to attach handles to doors and drawers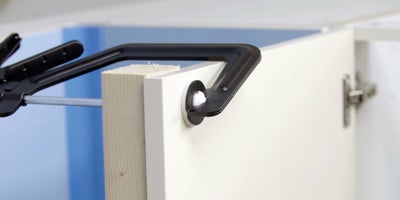 Using a power clamp, attach an offcut of wood to the outside of the open door where the handle will be. This will make sure the wood does not splinter as you drill through.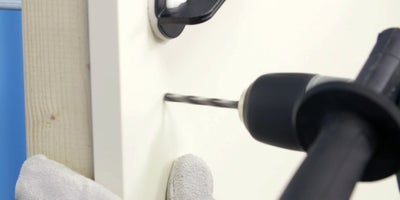 Drill both holes from the inside of the door, using a drill bit slightly wider than the thread of the screws.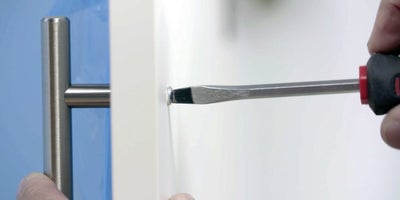 Attach the handles with the screws, being careful not to over-tighten.