How to style the Scandi way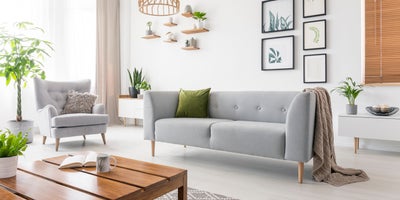 What is Scandinavian design?
Scandinavian design is a movement that epitomises 'less is more'. It's all about simplicity, with shades of minimalism and a major focus on functionality that results in a clean and serene space with minimal clutter that still manages to feel cosy and welcoming. You're aiming to create an atmosphere that's light and airy, with
white walls
that amplify light in areas where natural light isn't abundant. This is complemented by another key element of the entire Scandi design style- wood. Particularly lighter shades such as oak, birch and pine. It brings contrast to the neutral walls, so there's typically bare
wooden floors
or clean-lined wooden furniture. But other elements of Nordic nature feature heavily too, including earthy tones and materials like stone, wool and linen.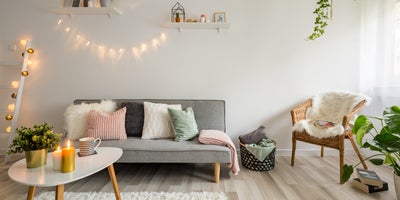 Steps to achieve it – Lighting
Natural light plays a huge part, so you ideally want to be letting as much natural light into your home as possible. It might mean you have to sacrifice some of your privacy, as window treatments are basically non-existent in Scandinavian spaces, or as sheer as possible to maximise the amount of light that comes in. So be prepared to get rid of blinds or curtains and keep window obstructions to a minimum. Any unnatural light should be shaped and spread throughout the room, as opposed to having one ceiling light. Hardwood flooring can even be painted white in order to help the space look brighter and bigger.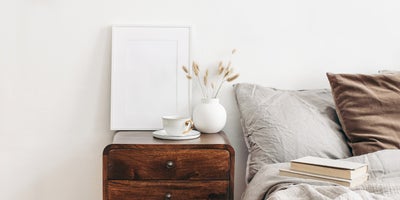 Steps to achieve it – Furniture
As mentioned, the furniture of Scandinavian style has a number of features- clean, simple lines and natural materials, as well as a sense of purpose and functionality that's in keeping with the overall aesthetic. It needs to be the correct size relative to the room, and there should be clear space between everything to help avoid the room looking cluttered and so you can approve the beauty of every item. To make furniture more functional, it often doubles as storage where possible. When it comes to colour, it's mostly neutral but can be used to accent with earthy tones like greys, browns, greens and dark blues.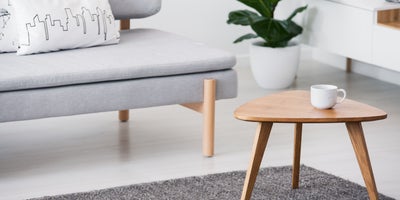 Steps to achieve it – floors and final touches
As mentioned earlier, strip away any carpet and stick with wooden floors in light shades. Then, to avoid your space becoming cold and sterile, use textiles to create warmth. Things like sheepskin, wool and mohair add texture and visual interest, in the form of cushions, layered rugs and throws. These bring the cosiness that so crucially separates Scandi design from full-on minimalism. Plants are also something you see a lot in Scandinavian homes. They fall in-line with the focus on natural materials, they have a visual benefit of adding to the look of your space, while also having practical benefits that include reducing stress, improving air quality and more.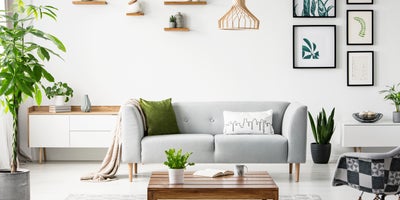 Scandi style trends
Something you'll be seeing a lot more of in 2023 when it comes to Scandinavian interior design is colour. While it's typically known for its reliance on neutrals and earth tones, a vibrant pop of colour brings something new. Red and blue accents are becoming more prevalent but go small if you're worried about them being too bold. When it comes to blues, another trend that's on the rise is the use of water as design inspiration. Again, it has strong ties to natural beauty and echoes the sense of calmness and serenity that the Scandi style brings, so expect to see soothing shades of blue-green.