On trend looks for your customers' homes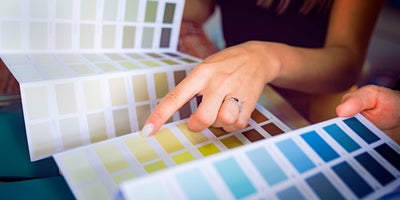 In a season where a lot of customers are renovating and redecorating, it's a good idea to familiarise yourself with some of the top on-trend looks. There's a decent chance that your customers will be asking for them, or if they're open to ideas then you'll have some of the latest styles to suggest. Anyone that fancies freshening up their space this season can look forward to some fun interior design ideas, with options to suit any space and aesthetic. They even include some nods to the past, with classic styles coming back to bring loads of character into your customers' homes.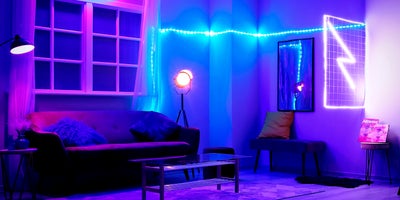 Metaverse
When it comes to trends, it's natural to think of contemporary and cutting-edge styles. That's exactly what you get with Metaverse, which is inspired by the collision of digital and physical worlds. It's bringing a lot of maximalist style with an "eclectic, neon-inspired palette", as Crown Paints describes it. But despite its inherent modernity, there's a hint of digital nostalgia in there too. Splashes of vibrant pink, electric blue and chromatic purples define the colour scheme, with colour blocking and flowing edges in contrast to one another. The main benefits of having any dark complementary colours is that they can help to open up a space and draw the eye.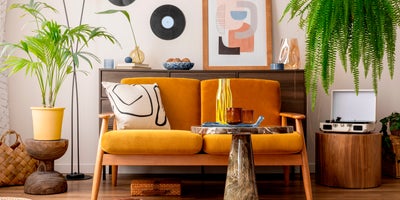 Integration
Harking back to the richness of vintage décor and paying homage to the past, Integration takes advantage of the rise in 1970s-influenced interiors and adds a contemporary twist. The 70s aesthetic is a trend that has been bubbling up for a while, and now it's ready to explode. Houzz found that searches for 'retro' design inspiration have risen by more than double. As part of this theme of reconnecting with and re-imagining the past, it brings the Neoclassicism of traditional colours into modern design ideas. Featured shades include browns, greens, deep blues, and yellows, plus it preserves historical patterns, textures and prints.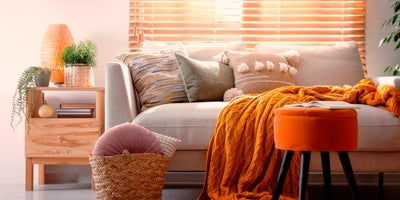 Cultivate
Using paint to create a comfortable environment is Cultivate to a tee. It's organic, taking its inspiration from "the underrated beauty of the humble mushroom". That means natural, earthy tones and warm autumnal hues - tonal taupes, rustic browns and earthy tans that mix gently with the warmth of blush pink and cherry red. The cocooning nature of the style shares similarities with comfortcore, such as focuses on soft, rounded forms and curves, as well as calming textures.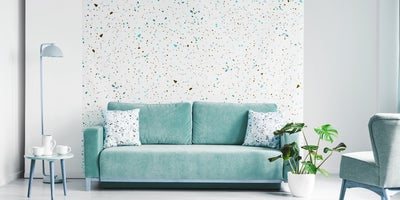 Vintage
As well as painted walls, wallpaper is having another moment in the sun. Houzz noted that searches for 'quirky wallpaper' have doubled in the last year, while Checkatrade calls it "one of the best ways to make a design statement in your home" and notes that their search data showed that searches for wallpapering were up by 52% in 2022. It could be related to the rise in cottage-style interiors, which inject big personality into a space with their use of pattern, colour and vintage items such as cottage doors.