At Crown, we help everyone paint their own possible - whether that be putting your own stamp on a new home, breathing life into a familiar one, or simply keeping ahead of the crowd with the latest must-have shade. We want to empower you to paint your world better and braver because, with a simple change of colour, you can completely transform the look and feel of a space.
Put your own stamp on things… anything is possible.
---
Watch Crown's TV ad
---
Create your colour scheme
Creating a colour scheme is an exciting part of a decorating project, but sometimes with so many beautiful options available it can seem a little daunting. Never worry, at Crown we have a step-by-step guide to help select the perfect colour combinations.
While painting a room can completely change the overall look and feel of a space, the first thing to consider is that designing a room is not just about a paint colour alone, but furniture, soft furnishings and floor finishes should also be included into the scheme.
If you are trying to match existing furniture or have a favourite cushion as a starting point, we often suggest trying out a three step approach to finding the perfect colour combination.
Neutrals
Neutrals are typically more muted shades that are not overly vibrant or bold, such as beige, taupe, stones and shades of grey. They are versatile shades which are great for creating calm and relaxing spaces as well as being used to complement or balance more vibrant colours.
Hint – create interest by using a variety of textures in soft furnishings and accessories.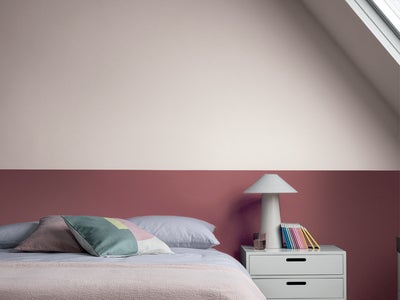 Rhubarb Rose™ - neutral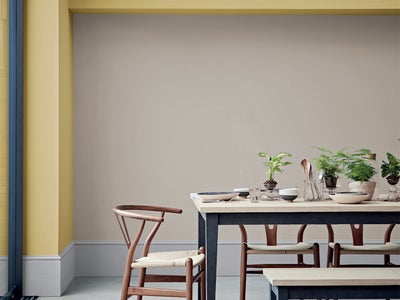 Mustard Jar® - neutral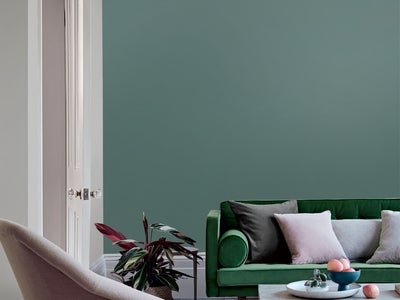 Botany Bay™ - neutral
Tonal
A tonal scheme starts with a dominant colour and then combines it with varying tints and shades from the same colour. Varying proportions of light and dark or bright and subtle colours can change the overall result. Tonal colour schemes are cohesive and stylish.
Hint – incorporate natural elements and finishes for a balanced scheme.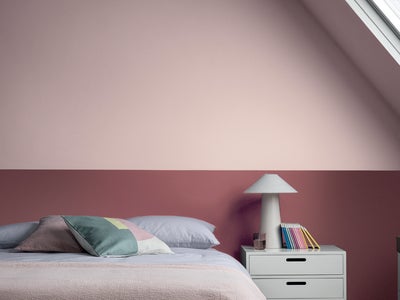 Rhubarb Rose™ - tonal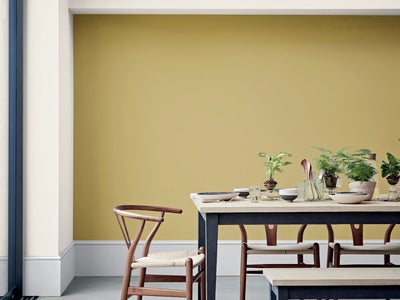 Mustard Jar® - tonal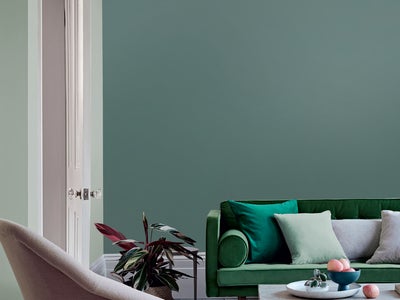 Botany Bay™ - tonal
Statement
Statement colour schemes create the wow factor. Usually this means selecting colours that sit opposite one another on the colour wheel. Contrasting colours create a dramatic effect as they 'pop' against one another.
Hint – add accent accessories in the statement colour.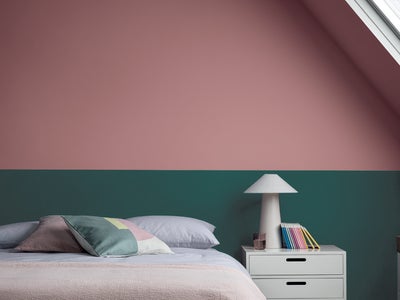 Rhubarb Rose™ - statement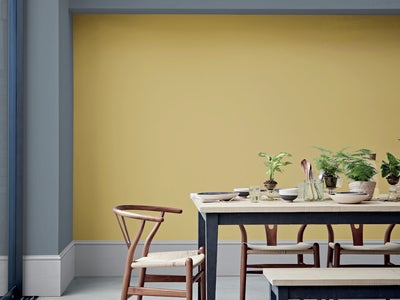 Mustard Jar® - statement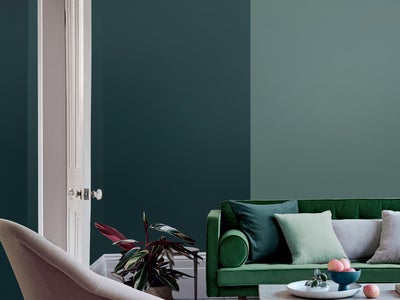 Botany Bay™ - statement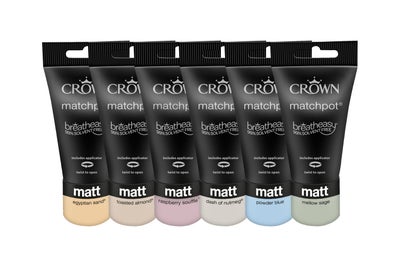 Paint testers are a great way to see how the colour will look in different lighting conditions.
Shop Crown testers
---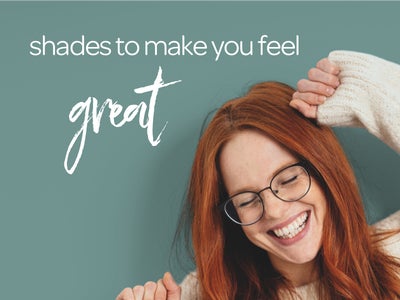 ---
Choosing wood & metal paint

---