---
Create a new story for your home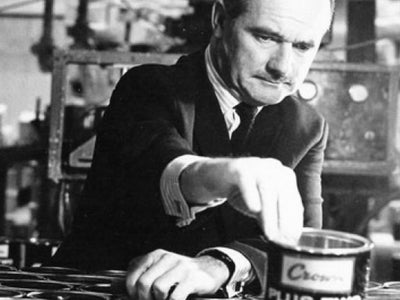 Crafted in Lancashire since 1777
Inspired by British artisans working with the highest quality natural materials, Crafted by Crown™ combines this rich culture of creativity with over 200 years of paint heritage.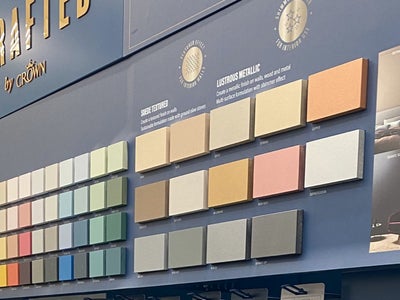 Beautifully balanced colour palette
A beautiful, timeless collection of hand-selected colours creates a palette of gentle hues in tonal colour families that work alongside carefully selected richer shades to bring another layer of depth.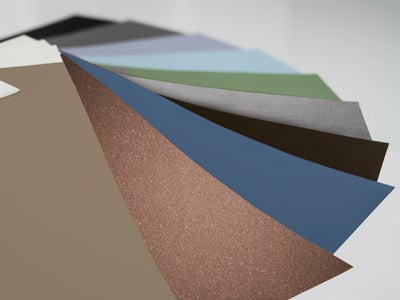 Sustainable and better for the planet
We're committed to finding new ways to increase the sustainability of our paints. For this premium range we've introduced Real Paint Swatches: 100% recyclable and certified by the World Land Trust.
---
Crafted to feel amazing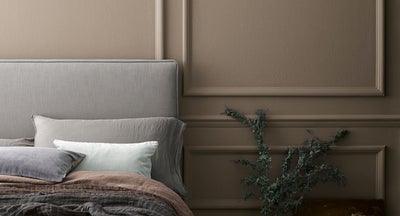 Classic artisanal shades meet stylish textures
Meet our exceptional collection of decorative paints, expertly curated to let you add more than just colour to your room. The range comes in three distinctive and tactile finishes: a luxurious flat matt, a subtle textured suede and a lustrous range of metallics.
As well as living up to your expectations for style and beauty, the collection's versatility means it can live up to the demands of modern life too, giving you the perfect opportunity to let your creative side pour out.
Luxurious flat matt finish
This rich and creamy formulation glides on effortlessly for a soft, flawless finish. For interior walls and wood.
Shop flat matt collection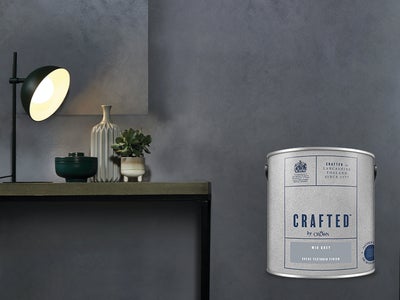 Suede textured finish
This formulation incorporates ground olive stones to create a soft, natural brushed effect. For interior walls.
Shop suede collection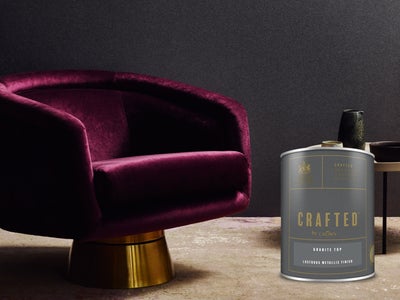 Lustrous metallic finish
Creates the look of shimmering metal on interior feature walls, wood and metal. For interior use.
Shop metallic collection
---
Crafted to look amazing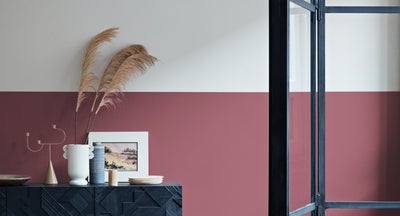 Beautifully balanced colour palette
Soft neutrals reflect the artists' studio with Cotton Cloth, Gallery Wall and Reframed. Lancashire's heritage in textiles and fabrics inspires colour tones throughout the palette, from the yellow of Yarn to the blue of Button Box. Crisp writing paper meets luxurious leather in Sketch Pad, New Chapter and Leatherbound; all are available in our luxurious flat matt emulsion.
The collection extends to include colours that enhance the suede textured and metallic finishes; soft greys and neutrals like Fawn and Taupe complement the striking shimmering effect of Pewter, Copper and Millionaire.
---
Crafted to be sustainable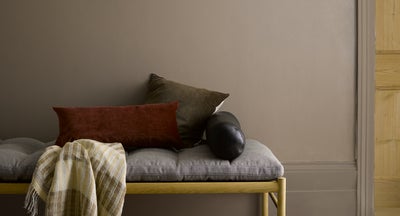 Real paint swatches
Real paint swatches are available for each of the Crafted by Crown™ colour families and finishes. Use on any wall in any room - no mess, no fuss.
They're handy for creating colour schemes when selecting fabrics and accessories. Plus they're better for the environment.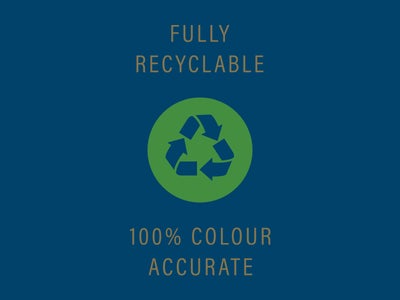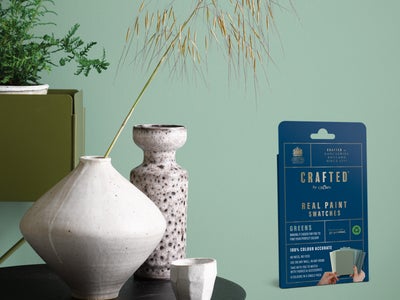 Real paint swatches - luxurious flat matt finish
Eight colours in a pack for each colour family
Shop flat matt swatches