Planning and preparation
As with any other paint project, the right preparation is absolutely essential to getting the best results.
Think about your colours beforehand. Complementary colours will blend easier and create a more seamless look.
Doing it right
It's completely up to you how many sections you want to do. We opted to do three but blending two colours works just as well.
It's a good idea to paint on top of a neutral base colour, to avoid any issues with your new colours.
Staying safe
Make sure your stepladder is standing on flat ground if you need to use one to reach high up areas.
Preparing to paint
View instructions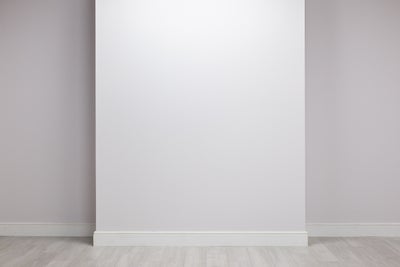 Apply your neutral base coat and let it dry.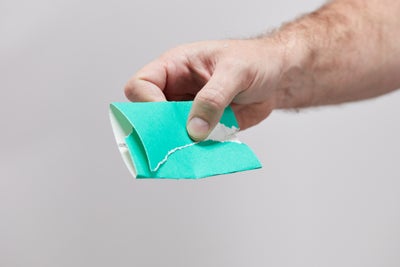 Prepare the wall for a new coat of paint by smoothing its surface with sandpaper.

Clean it using a damp sponge that you've thoroughly squeezed out, which will remove any dust.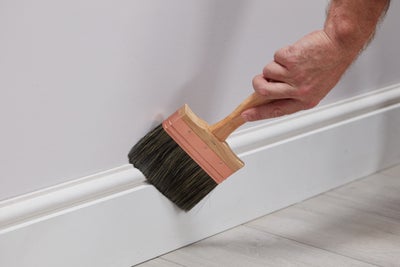 Make sure any dust is removed from your skirting boards by going over them with a dry brush.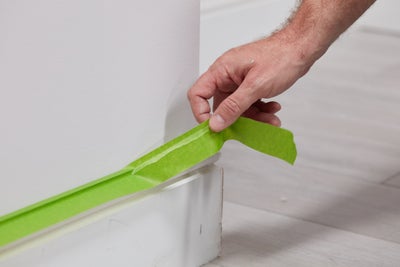 Cover your skirting board with masking tape to protect it from any paint spillages.

Similarly, you can do this for any other nearby surfaces that might potentially be at risk.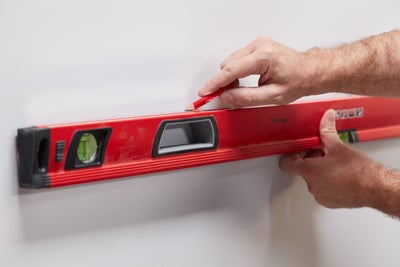 Once you've decided on your colours and how you'll blend them, measure and mark out your sections with a pencil.
Painting your sections
View instructions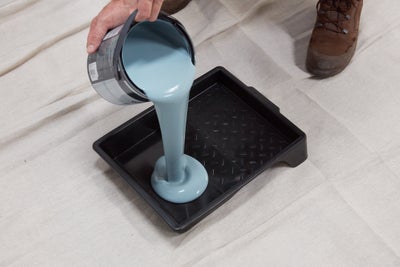 Put a dust sheet down on the floor where you'll be painting.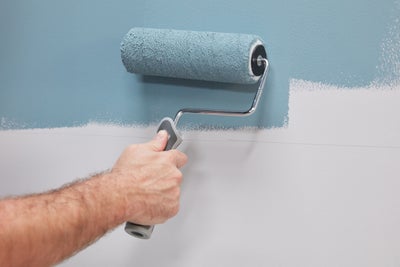 Start off by painting your top section in full.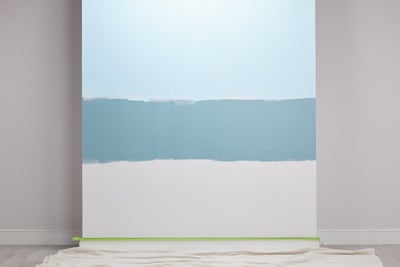 Work your way down the wall and paint your remaining section or sections depending on how many colours you're blending.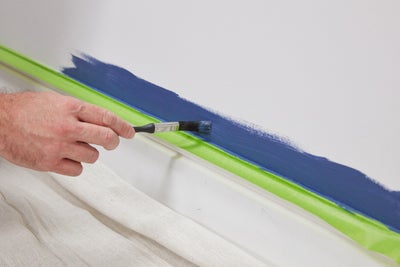 Make sure to carefully cut in around your skirting board and any other woodwork.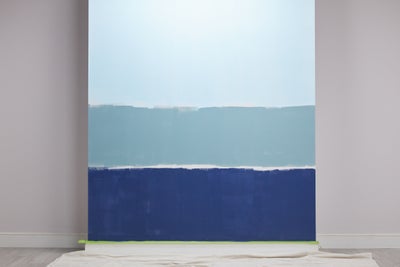 Allow all of your sections to dry before moving on.
Blending the sections
View instructions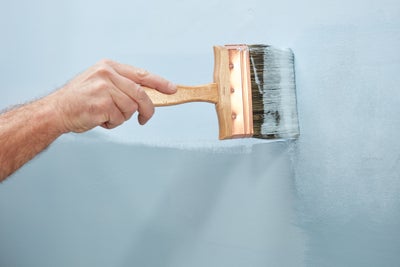 Where your top and middle or top and bottom sections meet, create a wet edge on both sections by going over them again in their respective colours.

To avoid your paint drying too quickly, work your way along your wall gradually by breaking it down into multiple small parts.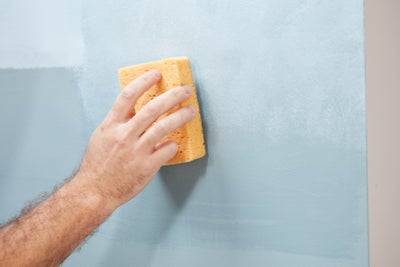 Once you've painted the first section of your wet edge, blend the two together by dabbing them with a dry sponge until the they're thoroughly mixed together.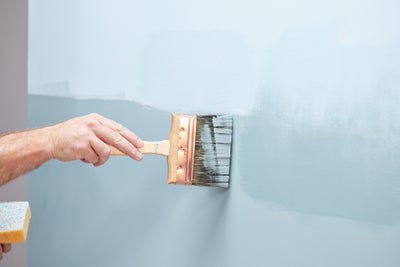 Once you're happy with it, move along the wall in stages and repeat this process until the sections are blended all the way along.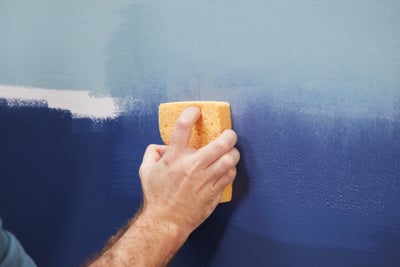 If you're doing three sections, repeat this process for the middle and bottom sections as well.

Getting creative
This is just a loose guide; it's entirely down to you how you want to apply this painting style.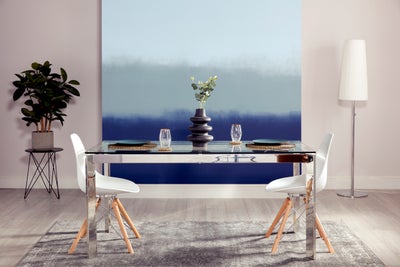 Turn any wall into a feature wall with this impactful look, which provides an ideal background for your dining table or TV.
Pick your perfect colours to best capture the mood you're trying to achieve.