Planning and preparation
Think carefully about your colour blocking design and sketch it out beforehand to help you visualise it on your wall.
Consider which colours you want to use and how they'll play off each other.
Doing it right
Make sure to clear your painting area before you start.
It's a good idea to paint on top of a neutral base colour, to avoid any issues with your new colours.
Get creative with how the size, shape and colour with your blocks. This project is completely bespoke.
Staying safe
Make sure your stepladder is standing on flat ground if you need to use one to reach high up areas.
Preparing to paint
View instructions
Prepare your wall for painting by going over it with sandpaper to smooth its surface.
Wipe over it with a damp sponge that you've squeezed out thoroughly, in order to remove any remaining dust.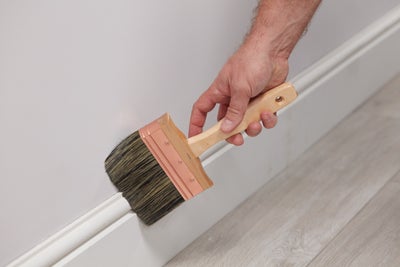 Brush your skirting boards to remove any dust from them.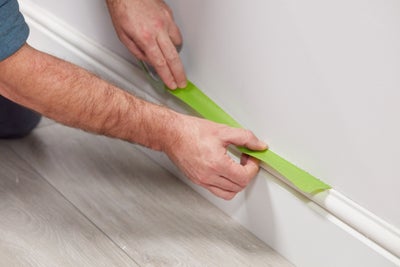 Cover them in masking tape to protect them from any accidental drips or splashes.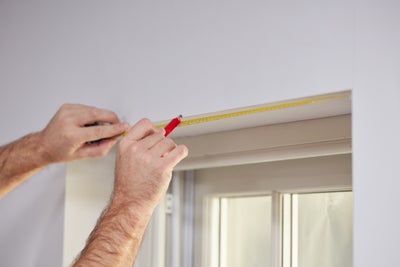 Measure the area of the wall you're planning to paint.
Marking your wall for painting
View instructions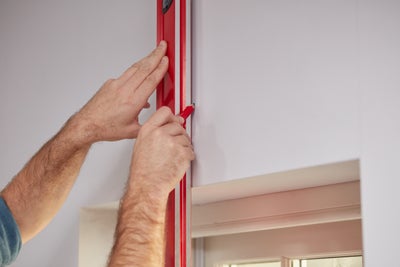 Mark out your chosen blocking design using a spirit level and pencil.
Once all your blocks are marked, decide which blocks you'll be painting first. They should be any blocks that aren't directly connected.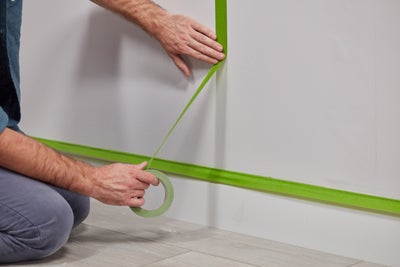 Go over the sketched lines for the first blocks you'll be painting with masking tape.
Painting your first blocks
View instructions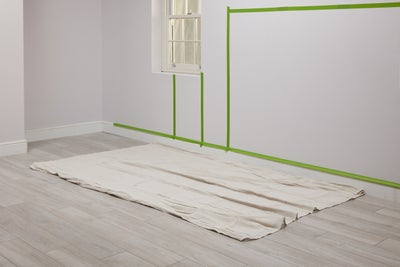 Cover the floor around your painting area with a dust sheet before you get started.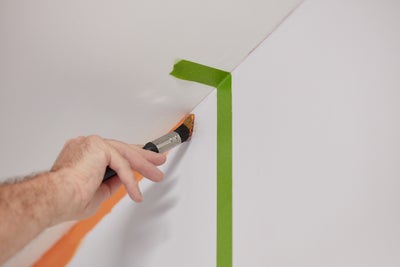 Start with any blocks that are touching the ceiling, taking care to cut in with a brush along the top edge.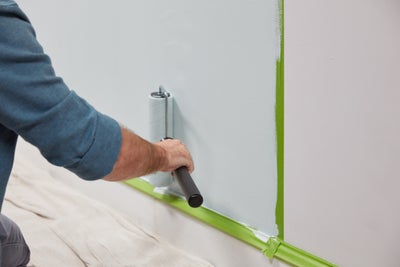 Paint around the edges of the blocks first, before filling in the middle using a roller.
Allow your blocks to dry, then add a second coat.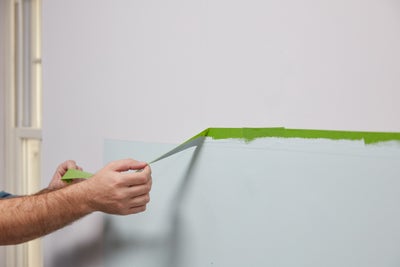 Once the second coat has dried, remove any masking tape that you don't need.
Painting the next blocks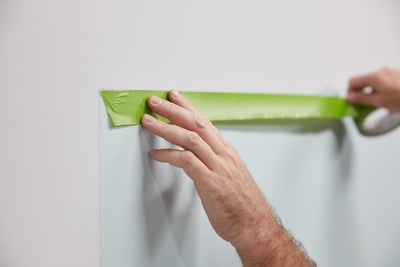 Re-apply masking tape to the edges of your painted blocks, making sure to leave a tiny edge of your newly added colour showing.
This small overhang helps your colours to butt up against each other and meet seamlessly, so that your base coat is completely covered.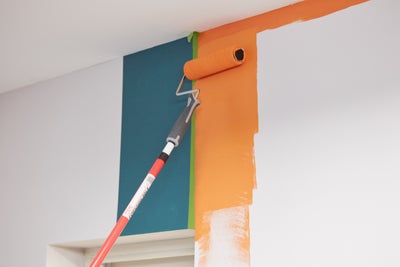 Starting at the edge where the wall meets the ceiling, cut in by hand around the edges of your next block before filling it in with your roller.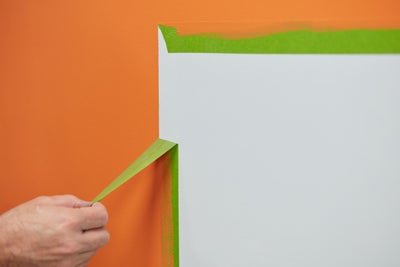 Once it has dried, carefully remove the masking tape, but leave any strips that don't need to be covered again before you paint the final block.
Painting your final block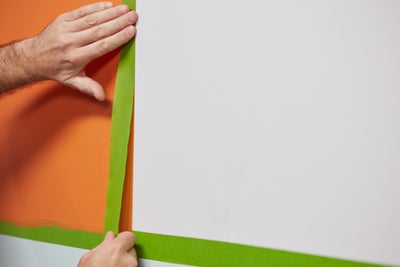 Mark out any final blocks in the same way as before, leaving a small gap of colour where it connected with an already-painted block.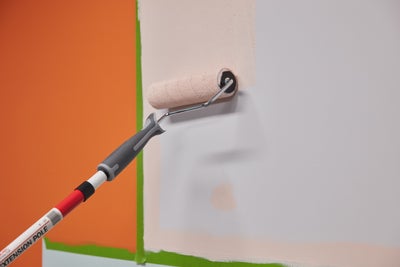 Paint it using the same method as you did for the others, taking care not to drip any paint if it's situated above a block that has already been painted.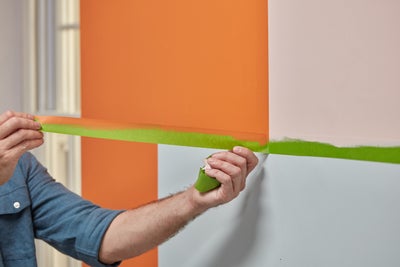 Allow the paint to dry before removing any remaining masking tape.
Getting creative
This guide simply gives you the method. It's entirely up to you how you choose to block your colours.
Add a splash of colour to a playroom or lounge, or opt for soothing colours to create the ideal relaxing environment in your bedroom.