Utilising your outdoor storage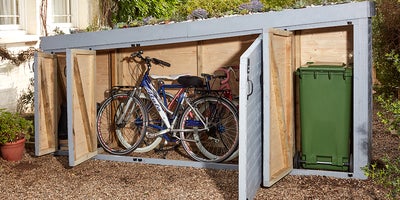 Keeping clutter to a minimum is an easy way to keep your garden looking pristine, but with so much stuff to keep outdoors it can be hard to make sure your outdoor space stays looking its best.
Not only does outdoor storage help you keep things tidy, but it also offers some much needed protection from the elements. Whether you're building a bespoke unit to house something specific or just want to invest in some general storage, there are plenty of ways to get the most out of it. If you're going to be storing items with value, make sure you get a good lock for peace of mind.