Painting and protecting timber outbuildings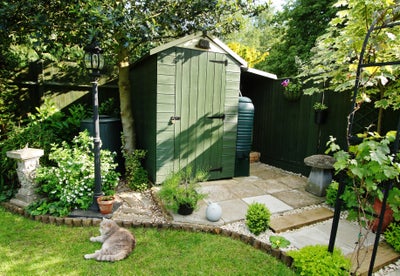 Wooden sheds and outbuildings are affordable and easy to build, but not giving them the right protection can leave them exposed to the elements. This can result in sun damage and discolouration, as well as mould and more, so it's important to give your timber outbuildings the care that they deserve.
As well as looking after your shed or outbuildings, there are also plenty of ways to decorate it to get the look you're after. This can help buildings blend in with the rest of your garden décor, or provide a playful pop of colour that stands out.