Create custom made outdoor storage
Planning and preparation
We are going to show you how to build custom outdoor storage, step by step.
It provides the perfect additional storage for boots, bikes and bins, protecting them from the weather, keeping them locked away securely and tucking away anything unsightly.
This custom outdoor storage is built completely to the dimensions of whatever you want to store. So, you get complete freedom when it comes to size and design.
All of the materials used are available from Wickes.
It should take a DIYer with moderate skill approximately two to three days to build.
Doing it right
Make sure to measure the available space and consider access, sightlines and location.
Choose timber that can stand up to the elements - it's going to be exposed to rain and wind outside during the colder months.
When working with exterior paint and brushes, work slowly to apply thin and even coats until you have your desired coverage.
Staying safe
Always make sure that your chop saw is unplugged while you're setting it up or changing accessories, to ensure your safety.
Keeping the plug in-sight acts as a visual reminder to prevent accidents and hazards.
For extra safety when using power tools and painting, be sure to wear protective equipment, including your ear defenders, goggles and a dust mask.
Measuring up
Deciding your design
Cutting timber and calculating the roof angle
Framing up
Cladding
Adding diagonal frame
Putting it together
Adding the roof
Fixing handles to the doors
Adding the fascia
Adding the mesh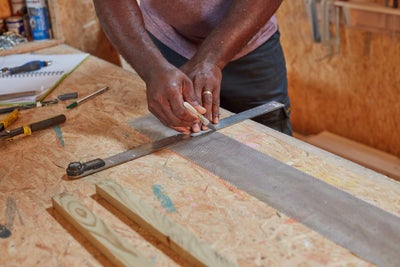 Measure the width of your roof before cutting two thin pieces of timber and your mesh to size.
Sealing the roof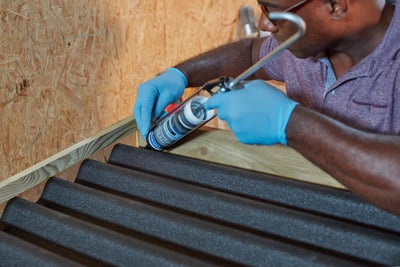 Seal the edges of your roof with a black flexible gutter sealant.
Work your way around the frame until it's complete.

Planting on the roof
Adding the doors