Herringbone Flooring Trend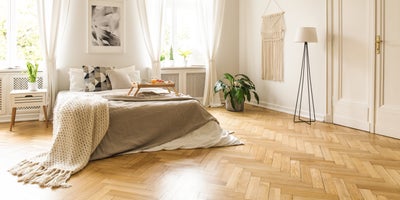 Herringbone flooring is not new, dating back to the 16th century, but it is currently undergoing something of a rebirth. What is new is that it's no longer just the preserve of stately homes. Developments in manufacturing technology mean that this classic pattern is now an option in ordinary homes. A recent survey of home improvement trends on TikTok and Instagram found that the top trends for 2022 are natural looking materials, vintage charm and a neutral colour palette; a herringbone floor embodies all three, so it was no surprise that laying it was number one in the top twenty trends. The survey found that doing so could add as much as £5,485 to the value of a home, certainly not something to be sniffed at.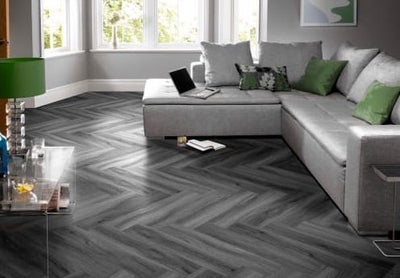 Wickes herringbone flooring is part of our premium luxury vinyl flooring range. It's waterproof, making it easier to clean than real wood, and resists scratches, dents and stains, so this is a really practical option, but a particular selling point is that the herringbone option also includes built-in underlay, which obviously makes that part of the job much quicker. Luxury vinyl flooring is much cheaper than the other luxury option, solid wood flooring, plus you don't have the expense of buying underlay.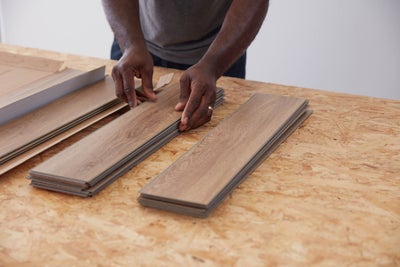 When you open a box of herringbone flooring, you will find two different types of plank, with the tongue and groove on opposite sides. This enables you to lay the flooring in a multitude of different ways, such as herringbone, fishbone, double fishbone or block pattern. As long as you remember to keep the two types of plank separate, it's just as easy to install as standard vinyl flooring.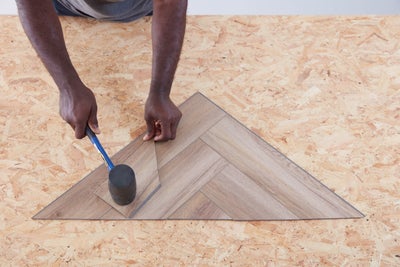 Where it can be trickier is fitting the planks around the edge of the room; if you are laying the floor on the diagonal (the more usual choice) as opposed to laying it perpendicular, this will mean making a lot of 45º cuts. This can put some people off laying the flooring themselves, making them more likely to choose a tradesman to do the installation for them. There's an installation video from the manufacturer, Novocore, which explains in detail what to do, and it's easy to get the hang of, particularly if this is a job that you are going to be doing regularly, and will add another string to your bow to keep you ahead of the competition.
Don't forget, as well, that at Wickes you can find all the tools and accessories you'll need to get the job done.