Types of LVT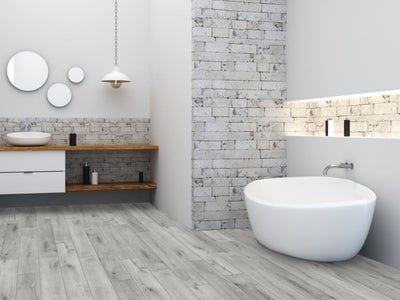 LVT planks
Luxury vinyl planks consist of four layers: a natural hypoallergenic cork backing, an extra dense rigid core, an impact-resistant vinyl layer and a quartz-enhanced urethane protective coating. It's waterproof and resists scratches, dents and stains, so this is a really practical option. Available to purchase in store and online.
Shop products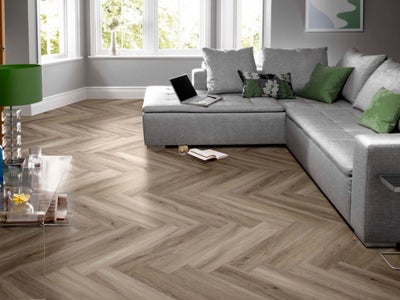 Herringbone LVT
When you open a box of herringbone flooring, you will find two different types of plank, with the tongue and groove on opposite sides. This enables you to lay the flooring in a multitude of different ways, such as herringbone, fishbone, double fishbone or block pattern. This product comes with built-in underlay. Available to purchase exclusively online.
Shop products
---
---
Complete your flooring project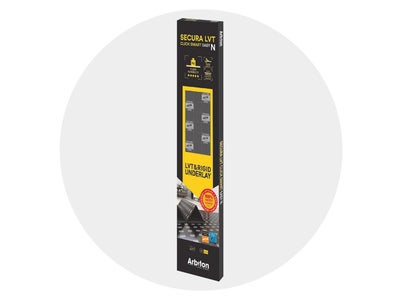 Underlay
Some of our LVT actually comes with built-in underlay so you won't need to buy any. If you do choose LVT that requires underlay, you'll need to buy one that is specifically designed for LVT.
Shop products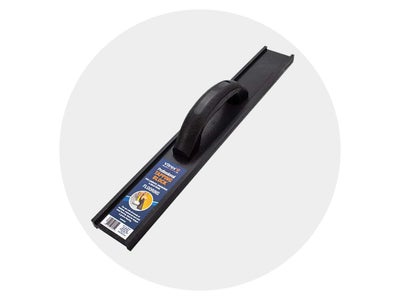 Flooring tools
Ideal for laminate, vinyl, engineered and solid wood flooring.
Shop products
Top tips
Measure before buying
Measure the length of all walls in the area in which you intend to lay the flooring. Using the online flooring calculator, add your room dimensions to work out how many packs are needed.
Check the surface before installing the flooring
For flooring installations, make sure that the sub-floor surface is level, dry and clean. We recommend using an underlay on most floorings, unless already fitted. A good quality underlay will help improve acoustics and also level minor sub-floor imperfections. For any installations containing underfloor heating, please check with a qualified expert before installation.
Ensure you have the correct equipment
Make sure you have all the equipment that you'll need before starting a flooring project. This includes spacer wedges, jigsaw or handsaw, tapping block, hammer and a ruler.
Don't forget expansion gaps
All laminate, wood and luxury vinyl flooring will expand and contract due to temperature and moisture fluctuations in the home. To allow for this, the expansion gaps recommended on the packs should be followed.
Flooring aftercare
To keep the flooring in a good condition, make sure that it is used in accordance with the recommended conditions found on the packaging. When moving furniture, make sure to be careful to avoid damaging the surface of the flooring, and use felt pads under chairs and heavier pieces of furniture. Barrier mats should be used if there is a risk of dirt and debris coming into the home from outside.
---
How to install luxury vinyl flooring