Flooring Buying Guide
The right choice of flooring will perfectly complement your home - and a new floor can transform any room. Explore our range of flooring styles, colours and finishes, from hard-wearing laminate and LVT to striking engineered wood. Our handy how to guides will help you get it right first time.
Shop by room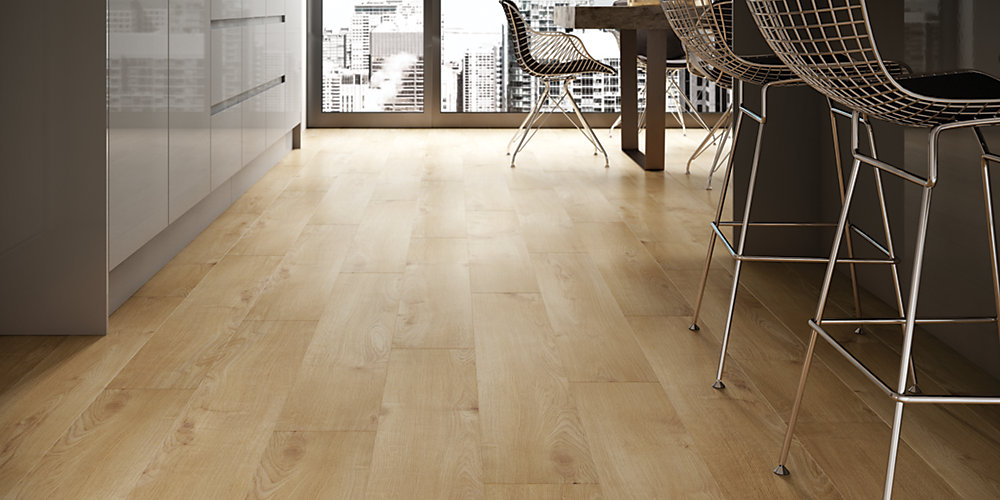 Kitchen Flooring
Our range of flooring suitable for you kitchen helps you update your home with a friendly feel.
Shop Kitchen Flooring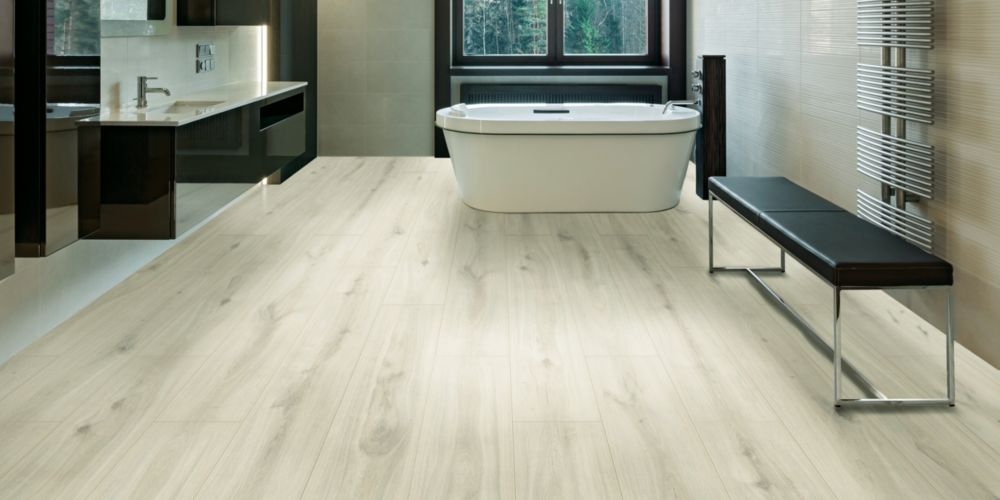 Bathroom Flooring
Our range of bathroom flooring has been designed to withstand moisture and give a great look.
Shop Bathroom Flooring
Complete your flooring project
Top Tips
Measure before buying
Measure the length of all walls in the area in which you intend to lay the flooring. Using the online flooring calculator, add your room dimensions to work out how many packs are needed.
Check the flooring is suitable
Before purchase, check the features and benefits of the type of flooring you are purchasing and ensure they meet the requirements of your household and the room. Moisture, pets and sunlight should all be considered. For kitchens and bathrooms, we recommend water-resistant flooring. Luxury vinyl tiles are waterproof, meaning they are bathroom- and kitchen-friendly. Please follow product instructions on pack to ensure the correct preparation and installation process.
Check the surface before installing the flooring
For flooring installations, make sure that the sub-floor surface is level, dry and clean. We recommend using an underlay on most floorings, unless already fitted. A good quality underlay will help improve acoustics and also level minor sub-floor imperfections. For any installations containing underfloor heating, please check with a qualified expert before installation.
Ensure you have the correct equipment
Make sure you have all the equipment that you'll need before starting a flooring project. This includes spacer wedges, jigsaw or handsaw, tapping block, hammer and a ruler.
Don't forget expansion gaps
All laminate, wood and luxury vinyl flooring will expand and contract due to temperature and moisture fluctuations in the home. To allow for this, the expansion gaps on the packs should be followed.
Project completers
Finishing your flooring project may require a skirting board, door threshold bar or a colour matching edging trims.
Flooring aftercare
To keep the flooring in a good condition, make sure that the flooring is used in accordance with the recommended conditions found on the flooring pack. When moving furniture, make sure to be careful to avoid damaging the surface of the flooring, and use felt pads under chairs and heavier pieces of furniture. Barrier mats should be used if there is a risk of dirt and debris coming into the home from outside.