Clever uses for leftover flooring
Got some spare flooring hanging around after renovating? You can put it to good use with these quick and simple crafts that you can get done with nothing more than a few tools and materials, and a spare afternoon. It's great for using up what you've got left over and keeps hassle to a minimum.
Coffee table toppers
Feature wall cladding
Picture mount
Frames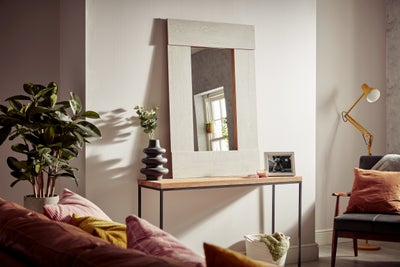 A few boards cut to size can be turned into custom frames for pictures and mirrors.
This can be done with little more than some double-sided tape.
Attach the boards to the existing frame for some added character.