When you're finished with a project and stuck with leftover materials, it can be tricky to know what to do with them. If you have some leftover tiles hanging around, don't leave them in the garage where you'll forget about them, or chuck them away. There are still plenty of ways they can be utilised around the house, providing some handy additions to your home and making the most of spare materials.
Tiled planters
View instructions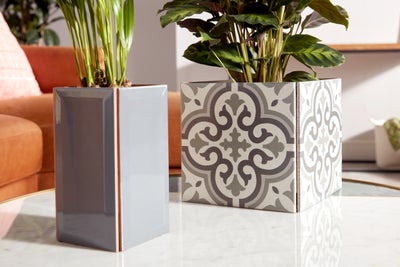 These can be easily achieved with just a few spare tiles - five will be enough.
Try out different designs based on the look of the tiles you have leftover.
Use five tiles to assemble a cube or cuboid shape, with a space at the top.
These can be fixed together by lining the gaps inside with L-shaped PVC trim and joining the tiles seamlessly with superglue for a flush finish.
Once it's assembled, give your glue some time to dry and then you're ready to plant.
Upscaled furniture
View instructions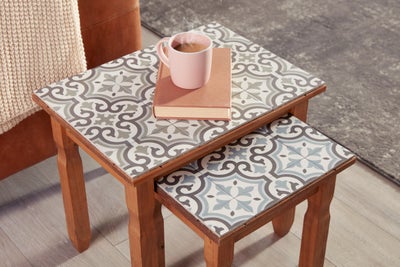 Upgrade your furniture by adding some decorative style via your leftover tiles.
Decorate your tabletops by measuring them and cutting your tiles to size so that they fit perfectly.
Stick them to the surface using a contact adhesive.
Tile tray
View instructions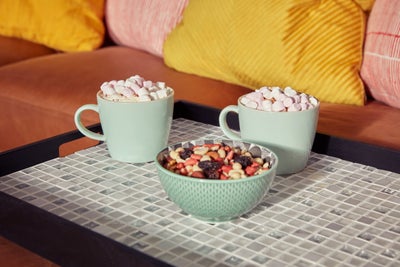 Make the most of leftover mosaic tiles by cutting them to fit inside the tray, then sticking them in place and grouting as usual.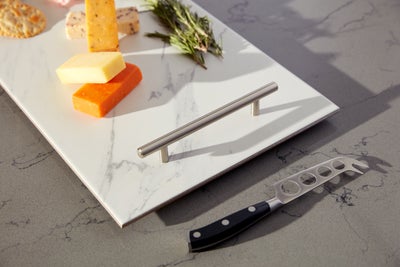 Or use contact adhesive to add some handles and turn a large tile into a stylish tray just like that.
Painted coasters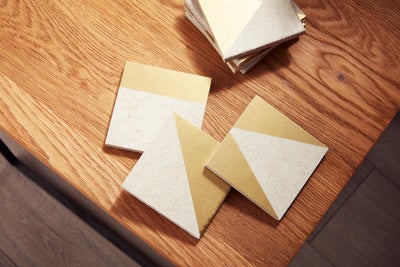 If your spares aren't already coaster-sized, cut them down to size.
Decorate with spray paint, using masking tape to create playful styles and patterns to create a set.