Clever uses for leftover tiles
When you're finished with a project and stuck with leftover materials, it can be tricky to know what to do with them. If you have some leftover tiles hanging around, don't leave them in the garage where you'll forget about them, or chuck them away. There are still plenty of ways they can be utilised around the house, providing some handy additions to your home and making the most of spare materials.
Tiled planters
Upscaled furniture
Tile tray
Painted coasters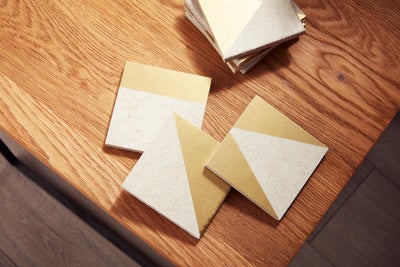 If your spares aren't already coaster-sized, cut them down to size.
Decorate with spray paint, using masking tape to create playful styles and patterns to create a set.