Making an impact with tiles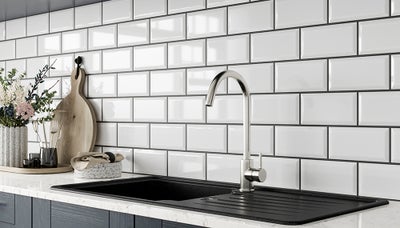 When decorating walls and floors, you can make an impact in any space with the use of some carefully considered tiling. The right idea can turn tiles from a basic aesthetic choice to a standout design statement, so you'll need to think about the best options for the space you're working in. A perfect pop of colour or dash of intricate detail can immediately catch the eye when you walk into a space; all you need to do is find the right tiles.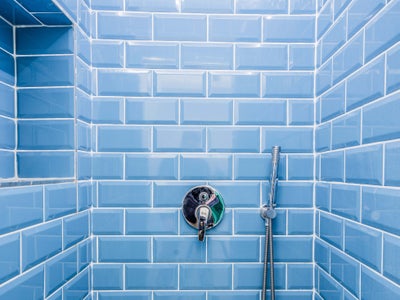 Bold colours
Although it's tempting to go with something neutral and toned down, especially in a bathroom to match white fixtures, adding a burst of bold colour makes a huge impact.
It doesn't have to be the entire space - just featuring a bold blue or green on a feature wall is enough to draw the eye.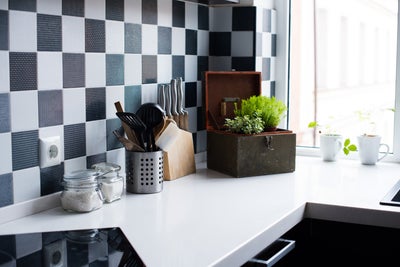 Feature wall
A fun and easy way to add some personality to any room, feature walls allow you to introduce a design that stands out without completely taking over.
They work in any room, whether it's a splashback in the kitchen, a background for your sink basin in the bathroom or some decorative flair in your hallway as you walk through the front door.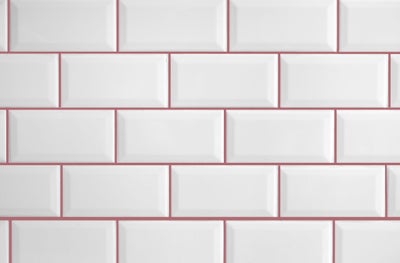 Grout colours
Something as simple as changing the colour of your grout or choosing a colour that complements your tiles can go a long way in transforming the look of your wall or floor.
While a matching grout hides the lines and draws attention to your tiles, a contrasting colour draws more attention to your tile layout, which is suited to decorative tiling patterns.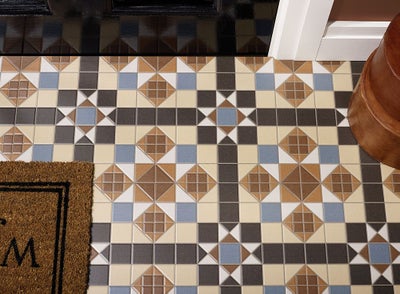 Patterned floor tiles
Using patterned floor tiles in the entrance hallway of your home is the perfect way to make a statement when you walk through the door.
With a wide variety of designs and patterns, it's easy to find plenty of modern and traditional options to complement your interior design.
More inspiration from Wickes