Tips for starting your flooring project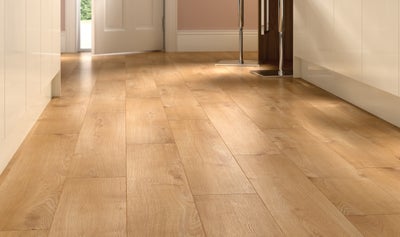 As exciting as it can be to get your new flooring project underway, there are a few important things to think about when getting started. Taking the time to properly prepare pays off when it comes to actually laying your chosen flooring. Whatever type of flooring you've got your eye on, these handy tips are sure to help when you make a start on your project.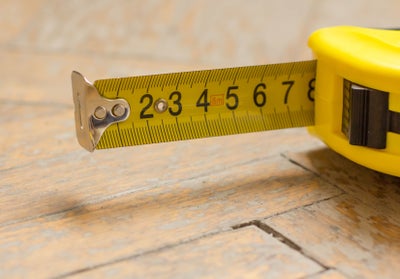 Measuring up
Measuring your room or space allows you to work out how many packs of flooring you'll need to complete the job.
Measure the length and width of the room in metres, then multiply these two measurements to get the area in square metres.
If your room requires multiple measurements due to its shape, you'll need to divide it into rectangular areas and work out their individual square-meterage. Then add these together to get the total area of your room.
To find out the number of packs you'll need to cover the space, divide the area of your room by the coverage of one pack of your flooring.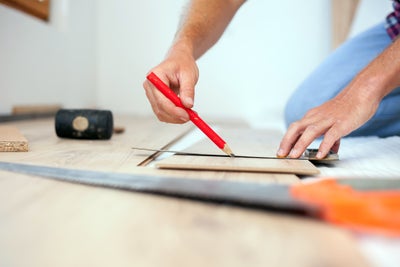 Account for wastage
When cutting your flooring to fit in certain areas or around obstacles, you might find that you need more compared to what you originally calculated.
Allowing for wastage gives you a few extra boards just in case you need them, and any unopened packs can usually be returned if you didn't end up using them.
You'd typically get an extra 10% to account for wastage, so multiply your original total number of packs by 1.1 to find out how many packs you'll need including wastage.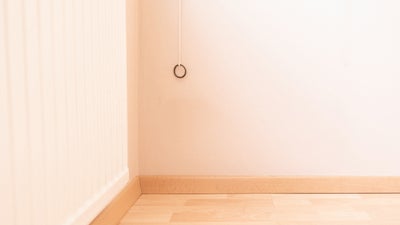 Where to start laying
When it comes to laying your flooring, consider the direction you want the boards to go in. Going lengthways lets you follow the line of light from a window, while widthways can add a sense of space to a smaller room.
Once you've decided that, it's a good idea to start in a corner.
Lay your first row of full length boards along the wall from one corner to the other, leaving a gap once you can't fit any more full length boards.
More inspiration from Wickes