Caring for bathroom & kitchen tiles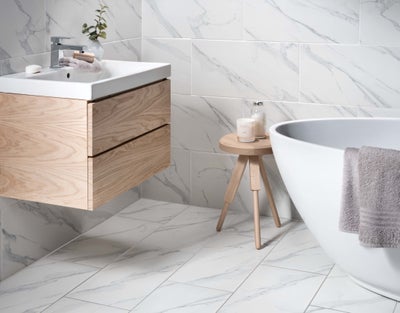 While it might not be a consistent aspect of your weekly house clean, you'll need to clean your tiles occasionally to keep them looking their best. However, there are a few things you need to know before you get your tiled surfaces sparkling again.
Giving them a good clean is an easy way to keep your tiles looking new, and make sure that avoidable wear and tear is kept to a minimum. The methods and products you need can vary depending on the type of tiles.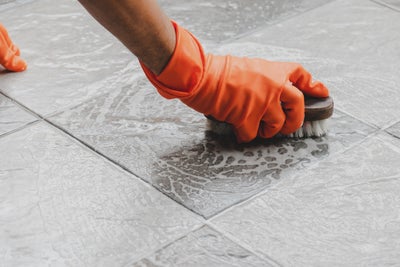 Avoid chemicals
It's best to give chemical cleaners a miss when cleaning porcelain and ceramic tiles, as they can erode the surface layer and damage grout.
Most porcelain and ceramic tiles are treated to give them water-resistant qualities and make them easier to maintain.
Chemicals in traditional tile cleaners are also damaging to the surface of natural stone tiles like slate, granite and marble.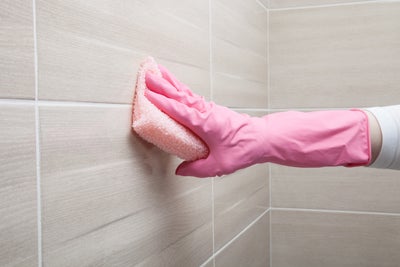 Dust them off
Before you start with the actual cleaning, it's always a good idea to dust the surface of your tiles.
Giving them a quick sweep with a soft brush, a dry microfibre cloth or dry mop will get rid of any dust or debris.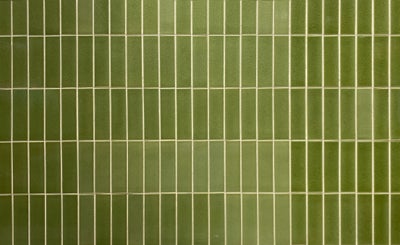 Cleaning porcelain and ceramic tiles
Depending on how dirty they are, you might find that you can clean your porcelain or ceramic tiles using nothing more than some warm water and a mop or soft brush.
If they require something a bit stronger, a pH-neutral cleaner and a non-abrasive cloth can be used to wipe clean the surface.
Make sure to buff your tiles dry to avoid leaving behind any unwanted streaks.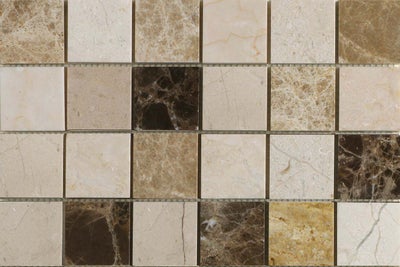 Cleaning natural stone tiles
Be sure to avoid anything with acidic properties when cleaning natural stone like granite, marble or slate.
Always go with pH-neutral solutions, such as cleaners made specifically for your tile material.
Sealing natural stone tiles is a good way to prevent them from absorbing moisture or dirt.
More inspiration from Wickes