Choosing the right type of flooring for your space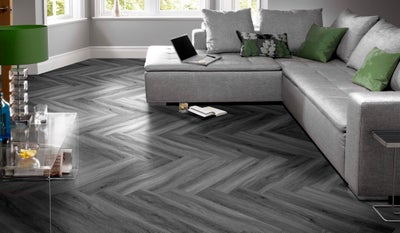 Choosing the right type of flooring can completely transform the look and feel of any space, so it's an important thing to consider when renovating your rooms or hallways. Flooring is just as much about practicality as it is aesthetics, which means that finding the right option is about more than just what looks good.
With a variety of flooring types to choose from, it's crucial to think about which types are the best fit for the space you're working on. For areas that experience high traffic, like hallways, you'll probably want to opt for something more durable, whereas you might want something more decorative in your living room or bedroom.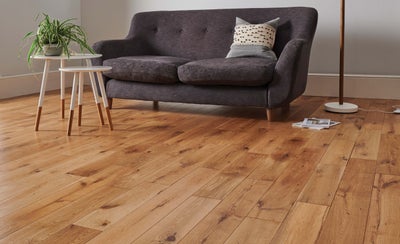 Solid wood flooring
Hardwood or real wood flooring gives any space a premium look and feel, while offering a versatile aesthetic that seamlessly fits with both modern and traditional interior design.
It's designed to be durable, with the ability to stand the test of time when it's looked after properly.
Because of its vulnerability to moisture, you'll want to avoid installing wood floors in bathrooms or other areas of high humidity.
It's one of the more expensive options, with materials and installation typically being at the higher end of the pricing scale.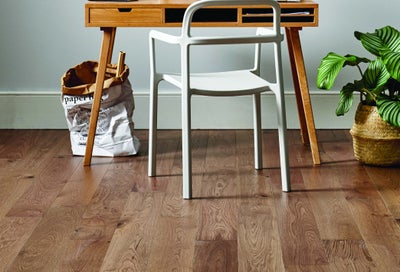 Engineered wood flooring
Our engineered wood flooring offers the best of both worlds, combining resilience and durability with aesthetic appeal.
Each multi-layered board is solidly constructed and topped with real wood for a genuinely natural finish.
Also known as real wood top layer flooring.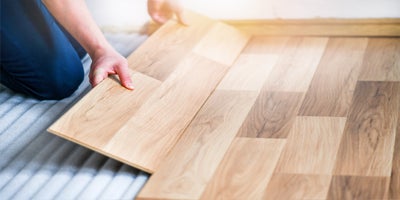 Laminate flooring
A great alternative that gives you real wood looks and impressive durability without real wood prices.
It's easy to install in any space, keeping hassle to a minimum with a system that allows the boards to click into place.
Similarly to real wood, it's not suited to bathrooms and kitchens due to being susceptible to moisture.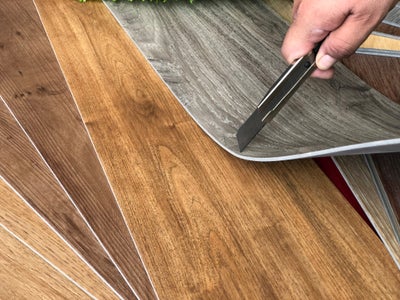 Luxury vinyl tiles
Vinyl gives you plenty of versatility at an affordable price, with a huge variety when it comes to styles and designs.
Taking care of it is relatively straightforward, which makes it a great pick for high traffic areas.
It's moisture-resistant, so you can install it in your bathroom or kitchen without worrying about water causing damage.
If it's fitted with adhesive, it can prove tricky to pull up when you want to replace it.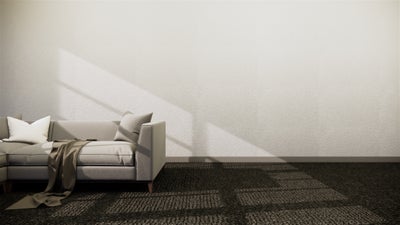 Carpet
Versatile and timeless, carpet comes in a vast array of colours, styles and designs with options to suit any room or space.
It offers more warmth underfoot compared to hard floors, and is also quieter.
Upkeep and maintenance can prove to be more heavy duty, especially when it comes to spillages.
More inspiration from Wickes