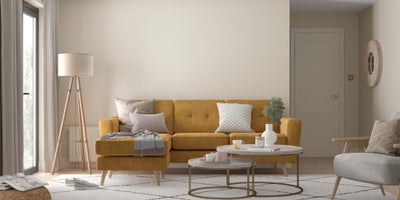 Many homeowners have the long term goal of redecorating one or more rooms in their home - in the list of planned home improvement spend over the next six months, a painting project comes in third. More than half of home improvers plan to spend money on redecorating a room.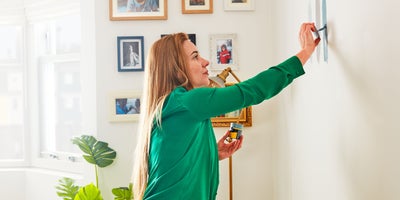 The pendulum seems to swing between bold and neutral in terms of which colours are in fashion and at the moment neutral is very much the star player, so if your customers are looking for advice on what to choose, this is definitely the way to go. Remember, too, to refer them to the Wickes paint colour card, or even pick up a few tester pots so that you can show them the paint itself.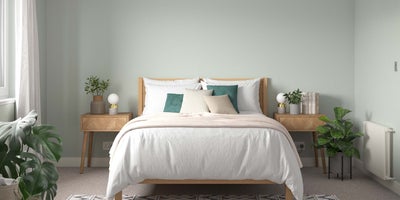 So what is a neutral colour? You're probably thinking that 'neutral' is limited to white and magnolia, but this could not be further from the truth. The thinking at the moment is that neutral incorporates a range of shades across the natural spectrum - think creams and beiges, but also pale browns. You might be surprised to learn that gentle shades of green are now considered to be neutral as well. Sales of beiges, browns and neutral greens make up over half of all paint sold.
The great thing about neutral walls is that they allow other interior design features to stand out. Imagine a gallery wall against a neutral beige backdrop, or a stunning dark green houseplant contrasting with a paler wall behind it.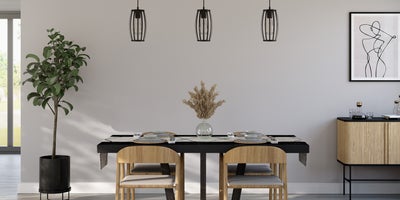 The one thing to bear in mind with neutrals is that you shouldn't go too dark - pale to medium shades are best. If you have one or more dark walls, the colour will become the focus of the room, which defeats the purpose. Neutrals also tend to be on the warmer side of the colour palette. Using light neutrals in a tonal scheme will create a softer environment. If there is a lot of natural light, then using soft, light tones will make a smaller room feel more spacious.
Not only do neutral walls make a great backdrop for a room, their other selling point is that they are unlikely to go out of fashion in the way that, say, a bright pink wall could. That means that once the wall is done, it will have longevity, which is a real buzzword as it means that this trend appeals to customers who want to save money and is also good for the planet.