How to maximise your bathroom space
There are a number of clever little ways you can maximise your bathroom space so that even smaller spaces don't feel restrictive. There's no need to knock down walls or build extensions, with simple solutions for realising the potential of your bathroom no matter its size.
Bathroom vanities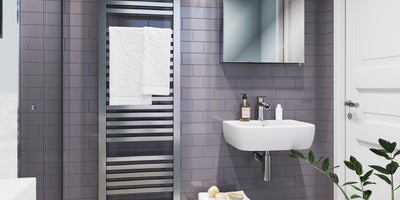 Bathroom vanities let you concentrate a majority of your bathroom storage into a single piece of furniture, which keeps clutter to a minimum.
It's easy to find a style that suits your space, with a huge variety of styles and sizes to choose from.
They combine multiple key features for your bathroom, with a sink basin as well as storage options.
Frameless showers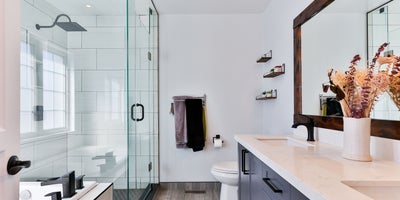 Introduce minimalistic design elements, such as frameless showers, to impact how your space is perceived.
The room feels bigger and brighter with glass screens that completely open things up.
Soft neutral colours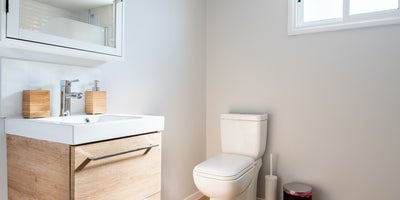 Using soft neutral colours for your walls help to give the room a sense of airiness.
You can expand the look of your bathroom with a lick of paint.
Shelving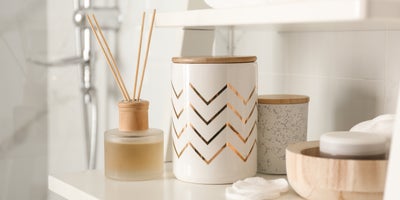 Offering both practicality and decorative design touches, shelving is a great space-saving storage alternative to cabinets and baskets.
They can be used to keep all your essentials close by, or just provide a place to put plants, candles and more.
Large mirrors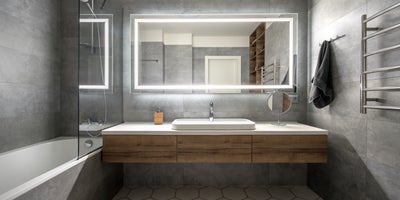 Mirrors are great for completely opening up a space to make it feel bigger than it actually is.
As well as expanding the look and feel of your space, they also break up the rigidity of a room, offering a calming, serene atmosphere.