Create your own dessert board with Kimberley Walsh
With just a few materials you can easily craft yourself a handy little serving platter that's ideal for wine and cheese nights as well as other friendly catch-ups. A fraction of the price of similar designs, this easy-to-follow step-by-step guide will help you produce a serving board fit for any occasion.
Method
The first thing you'll need to do is measure and mark the positions for the screws on your tile, where your handles will be going.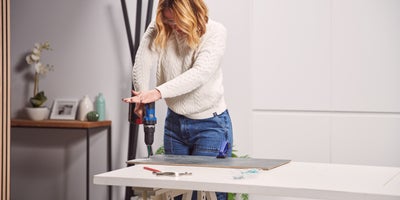 Then clamp the tile to your workbench and drill your holes on your marked locations at either end.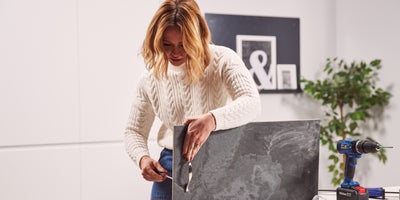 Once you have your two holes at either end, screw your handles into position from the other side of the tile.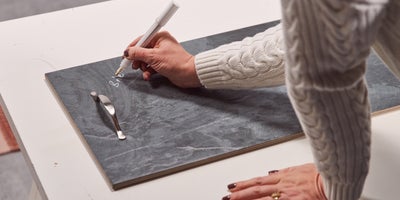 Then you can use a white chalk pen to write down the different types of desserts when you serve them to your guests.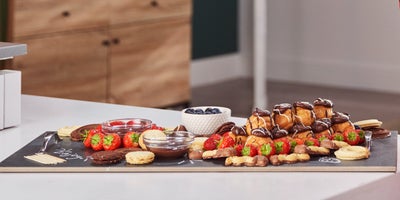 And there you have it, your very own dessert board.
More inspiration