Personalised glasses with Kimberley Walsh
Never mix up your drinking glasses with these simple steps. Not only does it give them a personal touch, but it also gives them some extra style and pizzazz that makes them perfect for celebratory drinks.
Method
Start by adding a ring of tape at the base of the glass where it meets the stem.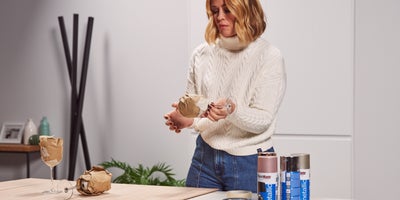 Then cover the entire glass in old newspaper or something similar and secure it with tape so that it's covered and protected from the paint.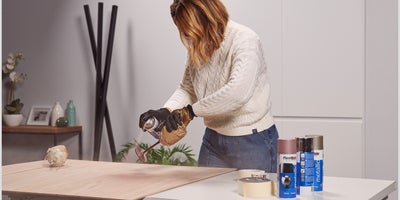 Once it's covered, spray paint the stem and base with a colour of your choice and give it time to dry.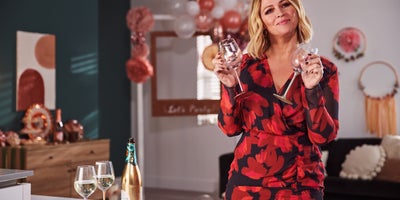 Once they've dried, remove the paper and tape and your glass is good to go.
More inspiration