Creative DIY wreaths with Kimberley Walsh
Your choice of decorations
A wreath immediately makes you think of Christmas, but they can be used as decorations all year round, whatever the occasion. Our copper wreath design is super easy to put together and you can dress them up with all sorts of final touches.
Method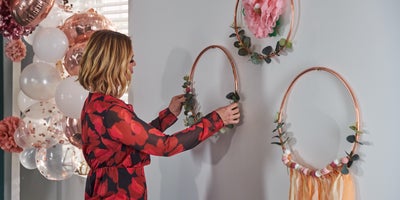 These wreaths can be made to any size, so think about where you're going to hang them. Why not make a few in different sizes and hang them together? You could even bend the pipes and create all sorts of different styles.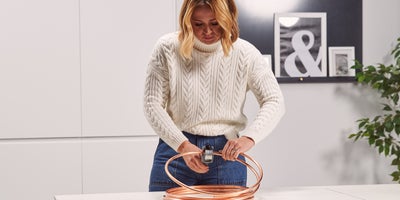 Cut your copper pipe using a pipe cutter, so that you have your wreath ring with the gap at the bottom.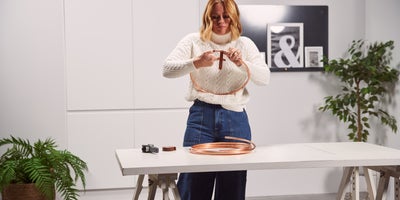 Join them together with tape so that you have a complete ring. Don't worry if the tape looks a bit ugly, you can cover this with your decorations.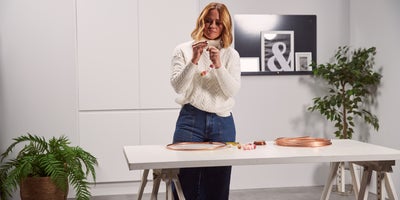 Now you have your ring shape it's time to get creative. We attached the decorations to the wreath with copper wire, but more tape or superglue would also work.
More inspiration