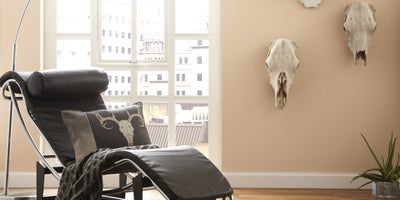 Homeowners' priorities are shifting from maximising space to optimising design. The top reasons people want to improve their homes in 2023 are to be less embarrassed about their homes (21%), to increase the property's value (18%), or to redecorate due to spending so much time at home (16%)*.
One of the main trends that we're seeing come through at the moment is for earthy tones. This doesn't just refer to colour schemes, although of course paint will always play a huge part in this trend. It's also about the materials selected and making sure that they are natural - think timber, bamboo or stone - and all of these can also be found at Wickes.
*Data sourced from rated people homeowner survey – answers given by UK homeowners who will be doing home improvement work in 2023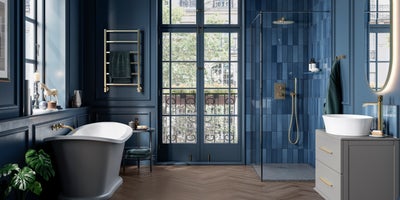 In terms of paint, one key trend at the moment is colour drenching, which has increased by 172%. This means selecting a colour and then using it throughout a room, so that it's not just on the wall, but also skirting, architrave, doors, radiators and window frames. An earthy colour palette is perfect for this trend and it can look great if the room is then accessorised with plants, stone and timber ornaments.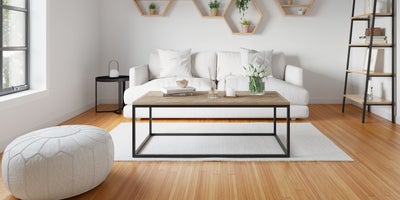 Earthy tones can also be incorporated into a room through the selection of flooring and tiles. Wickes solid wood flooring comes in various shades of oak and bamboo and a wider range of woods can be found in our engineered wood flooring range. Our floor tiles are also available in a number of natural finishes; in this instance go for the largest tiles possible to really set off the natural features of the material.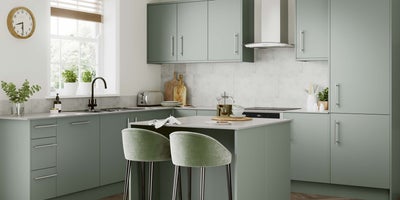 The kitchen can also be a great setting for earthy tones and this is borne out by the recent introduction of a number of new kitchens to the Wickes Lifestyle Kitchens range. The Ohio kitchen, a classic shaker, is now available in both Stone and Sage. The Orlando, a stylish slab door, now comes in Reed Green and Stone and the sleek J-pull Madison now has a Reed Green colourway. Pair with a solid timber worktop, which can range from pale beech to dark rustic oak, to really bring out the earthy tones of the cabinets. Take a look at our Wickes Lifestyle Kitchens brochure here or pick up a few copies in store to show to your customers.