Small bathrooms: Making the most of your space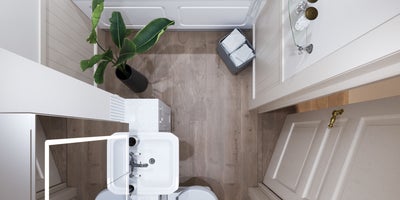 The average bathroom in the UK is a mere 2 metres by 3 metres. We have a range of tips to help create the illusion of space in one of the smallest rooms in your house.
Our design consultants have been trained to make sure you maximise your space and can recommended some tailored products, designed specifically to save you space.
Bitesize baths
We have a range of short and small footprint baths which means you do not have to sacrifice that lovely long soak, just because you have a small bathroom! Look for lenghts of 1500mm or less.
View our range of small baths
.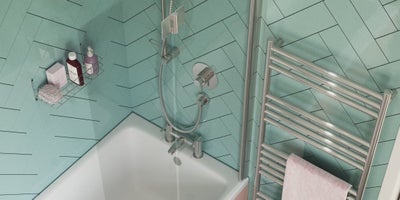 Shower baths
Save space by combining your shower and bath. Choose a shower bath that allows extra width for a comfortable overhead shower, and add a bath screen to keep the water where it's meant to be!

View our range of shower baths.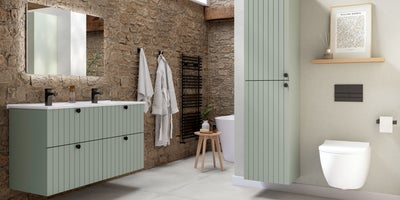 Wall hung furniture
Give the illusion of more space, and create much needed storage in a small bathroom by fitting wall hung furniture and pottery. By leaving the floor clear your room will appear larger.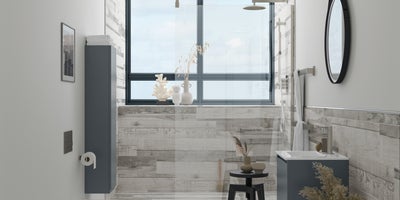 Lighting
Lighting can help make smaller bathrooms feel larger, so think carefully about what you want and where. Downlights provide bright lighting giving the illusion of space. We also have a range of LED mirrors to add additional lighting to your room.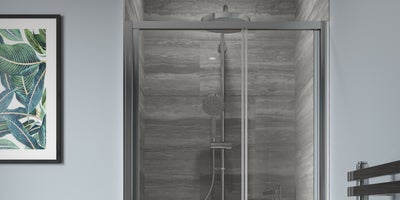 Bi-folding shower doors
Shower enclosures are perfect for small bathrooms that aren't big enough for a bath. Try installing a bi-fold door in your enclosure which allows you to place the enclosure without having to worry about the door opening.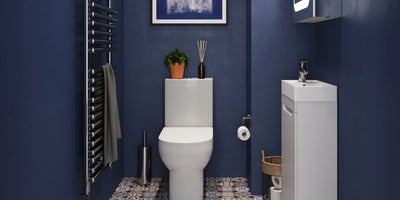 Bold colour
People often assume that using light colours in a room creates space. But be bold with your colour choices. Try using patterned tiles on the floor to give the illusion of more floor space.
More inspiration from Wickes