How to Fit Kitchen Drawers
Planning & preparation
Here we are going to show you how to fit kitchen drawers, as well as how to attach handles
There are various kinds of handles that connect to drawers; we are fitting D-handles, which are attached with two screws, but other handles may only need one screw
Bear in mind that different designs may have different fitting requirements, so be sure to check the manufacturer's instructions
Kitchen drawers should only be fitted once your cabinets have been assembled and installed. Ensure that everything is level and secure before you proceed
If you need some additional advice on fitting your cabinets, see our online guides and leaflets 'How to build a kitchen cabinet' and 'How to install base and wall kitchen cabinets'.
Do it right
Make sure you don't over-tighten screws as this can damage your cabinets
All of our drawers have pre-marked guide holes that show where to attach the handles; be sure to follow these and to take care when drilling
Most hinges and handles come with the correct screws; be sure to use these as screws that are the wrong size and length can cause damage
Staying safe
Wear safety goggles and take care when drilling
This guide is designed to help you safely through the process of fitting kitchen drawers and attaching handles. If you're in any doubt, please seek advice from an expert and always follow the manufacturer's instructions
Aftercare
Whilst kitchen doors, drawers and handles are long-lasting, they can easily be replaced if you decide to update the kitchen over time
Always use cleaning products that are appropriate for your cabinets to avoid damaging the material. You should be able to find guidance for this in the manufacturer's instructions
Step by step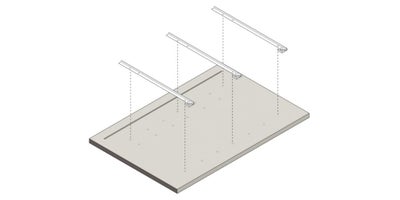 Drill and screw the drawer slides to the side panels of the base unit using the pre-marked holes. Make sure the runner wheel is facing the front of the cabinet.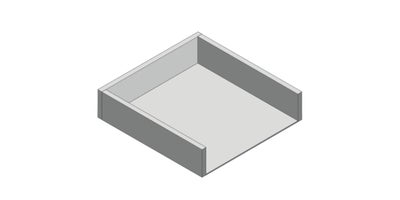 Assemble the sides, back and bottom of the drawer. Place cam studs and dowels into the holes in the edges of the two side panels. Insert locking cams into the holes in the back panel, making sure the arrows point towards the outside edges. Attach the back panel to the sides, using a screwdriver to tighten the cams and then slide the base of the drawer into place. Drawer assembly varies, so always check the manufacturer's instructions.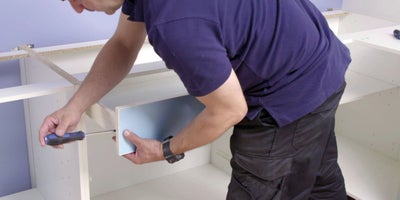 Hold the drawer front to the drawer, slot it into position and tighten the fixing screws.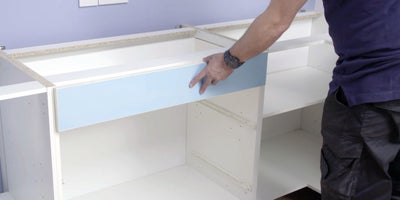 Slide the drawer into the drawer slides you attached to the side panels of the base unit in step 1.